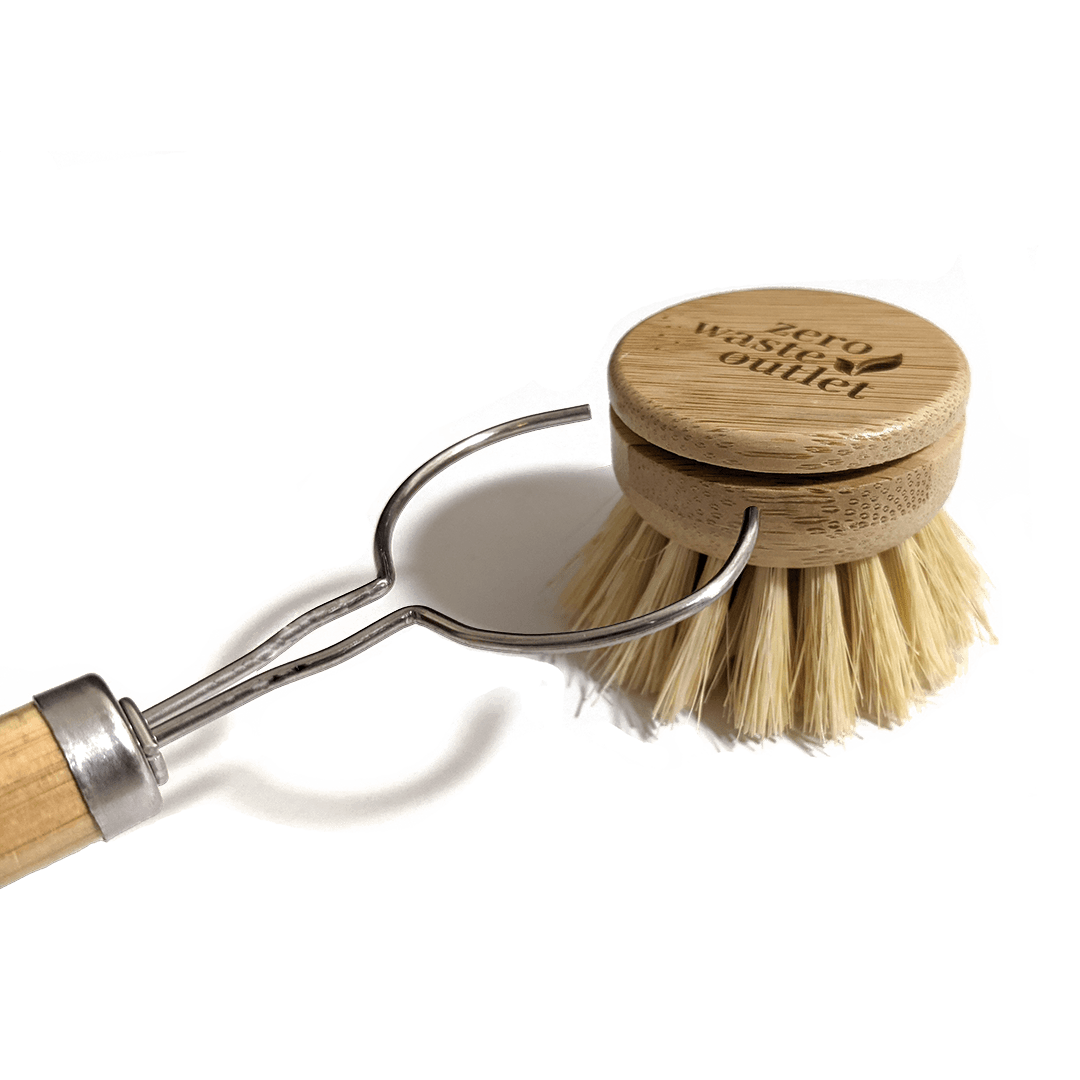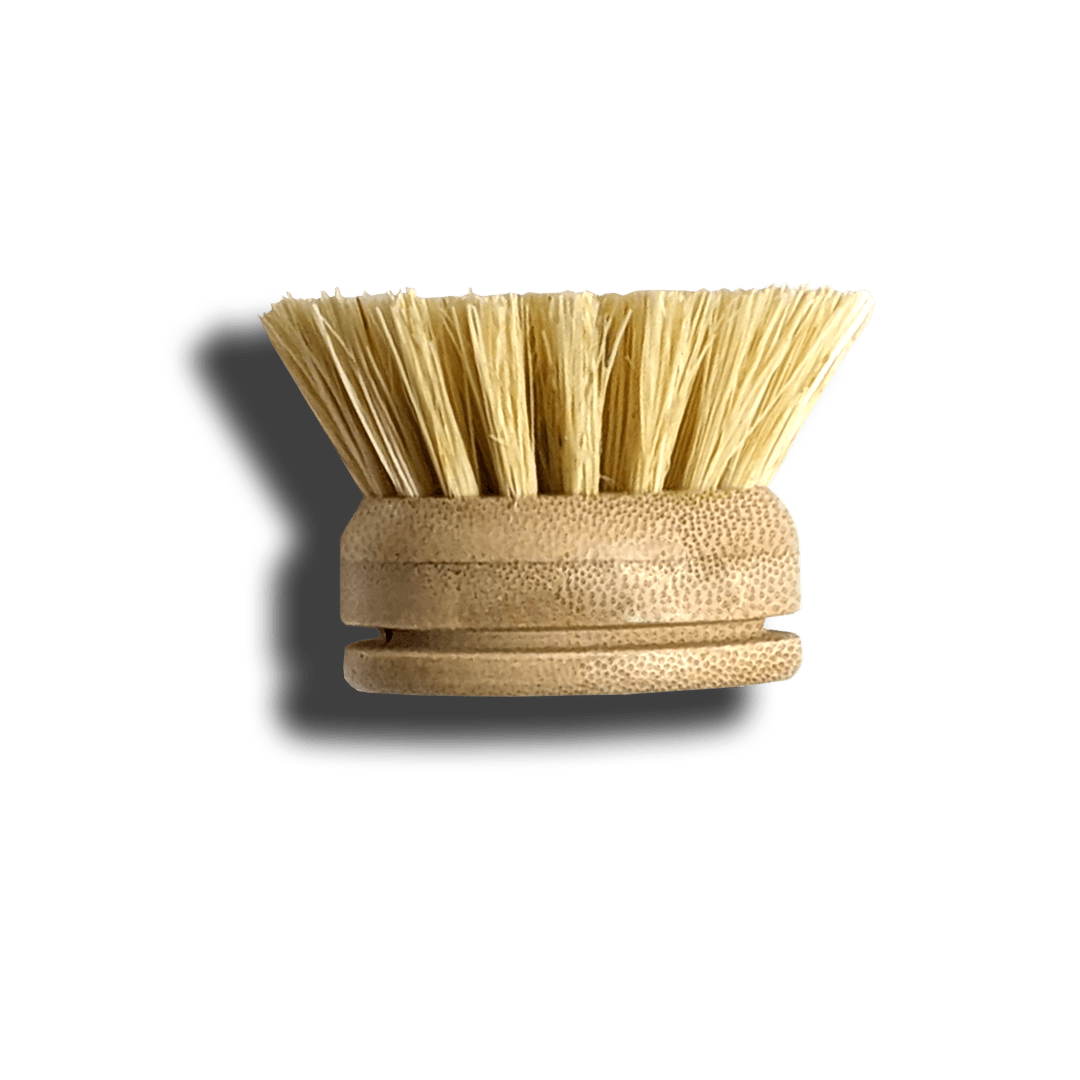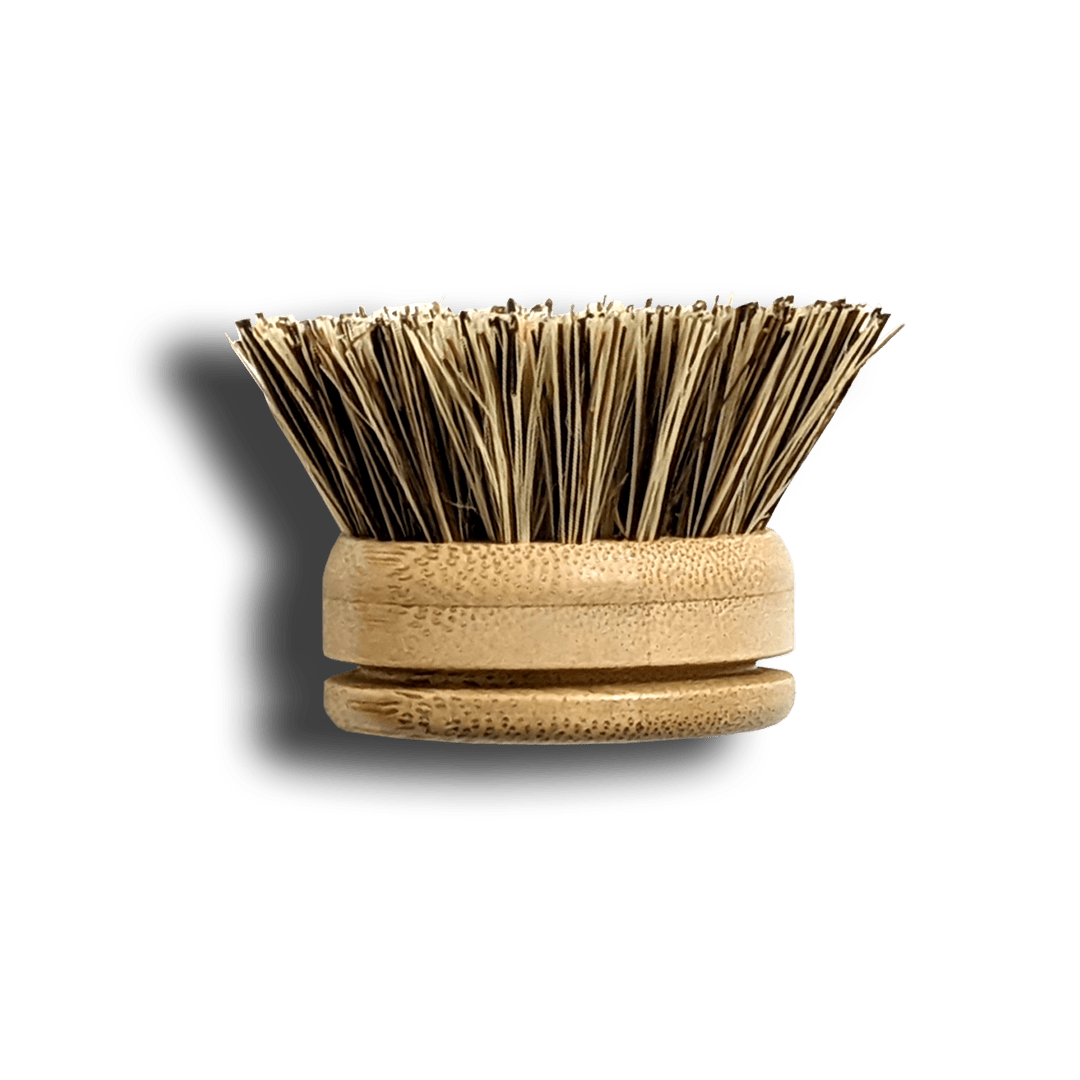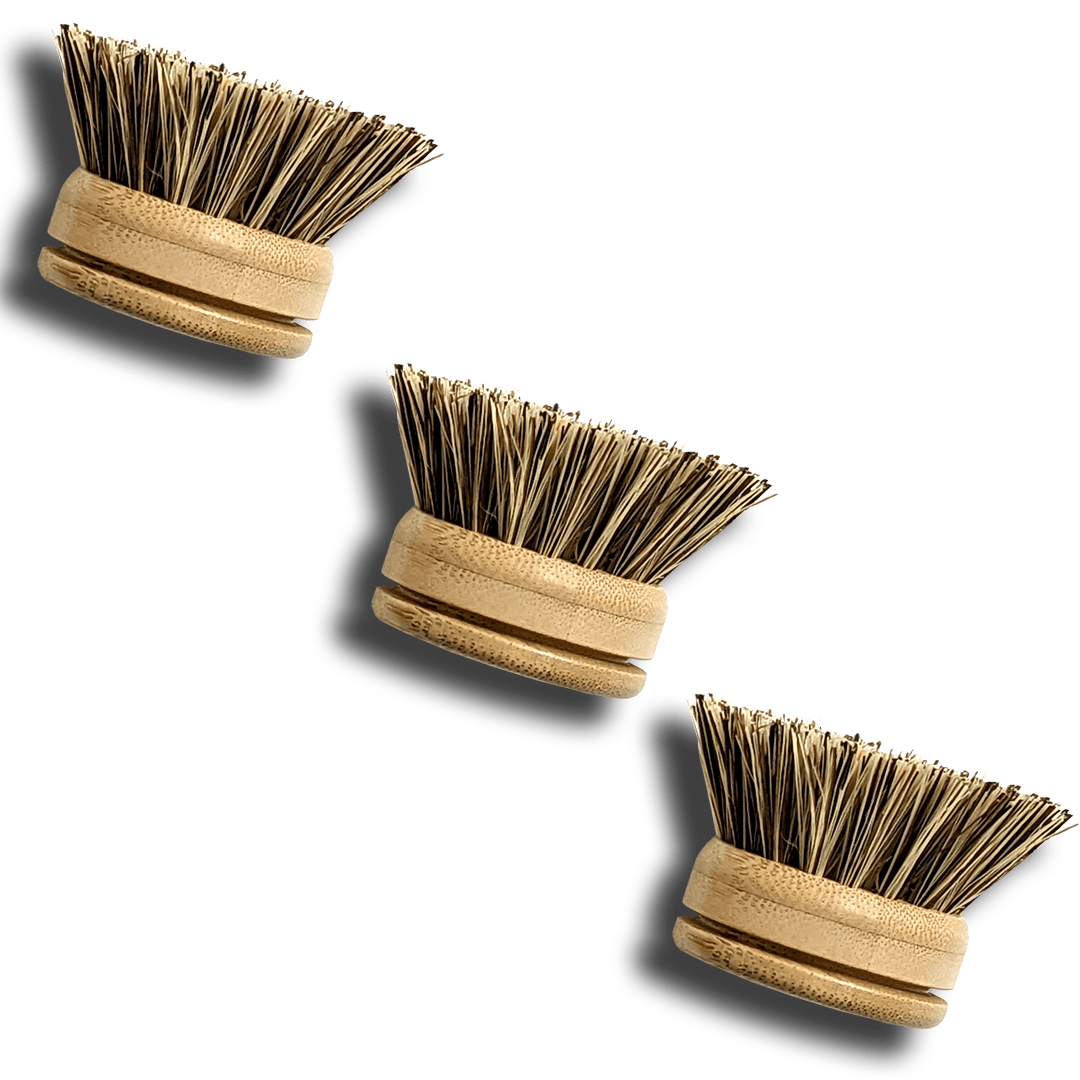 Long Handle Pot Brush Replacement Head
---
---
This is the replacement head for the Long Handle Pot Brush
To replace the head, slide down the metal crimp near the head to loosen the two wires holding the head, then gently twist the old head out of the wire holder. Insert the new head and push up the metal crimp to tighten wires holding the head.
This is for ONE replacement head. Handle not included. 
Choose either sisal bristles for a medium coarseness, or palm bristles for coarser scrubbing action. 
 How to Replace the Brush Heads Without any Tools!
How-To Replace the Head with a Pair of Pliers
Share
Great replacement dish brush head!
This brush head fit perfectly into the handle and the bristles are a good stiffness for cleaning dishes. It's worked perfectly so far!
Just what I was after.
Fits nice and snug in the the long handle we bought from a different brand - the logo has since worn away so I can't tell you what brand the handle is. The bristles are a nice, medium stiffness, soft enough for every day dish washing but still effective for pot scrubbing.
Love it!
Got the heavy duty brush for my cast iron cookware. It's fantastic! Just rough enough to get the tough stuff off without ruining my seasoning.
Second time purchasing
Honestly, I don't even need a new brush head yet but I wanted to have it for when I do. I still love my dish brush and especially love that you can just toss the old brush head in the compost bin.
Love, love, love this brush and the replaceable heads!
I am using them to clean everything around the house, even my chicken coop. 🐥🐔
I have been trying to reduce plastic, so I will continue my shopping spree on the products on Zero Waste Outlet site.
Pot cleaner
Works great and would buy it again.
Exactly what I wanted!
Perfect, a tough but soft brush that gets build up off dishes very well. Fits in a precious handle I had bought from another site. Definitely recommend!