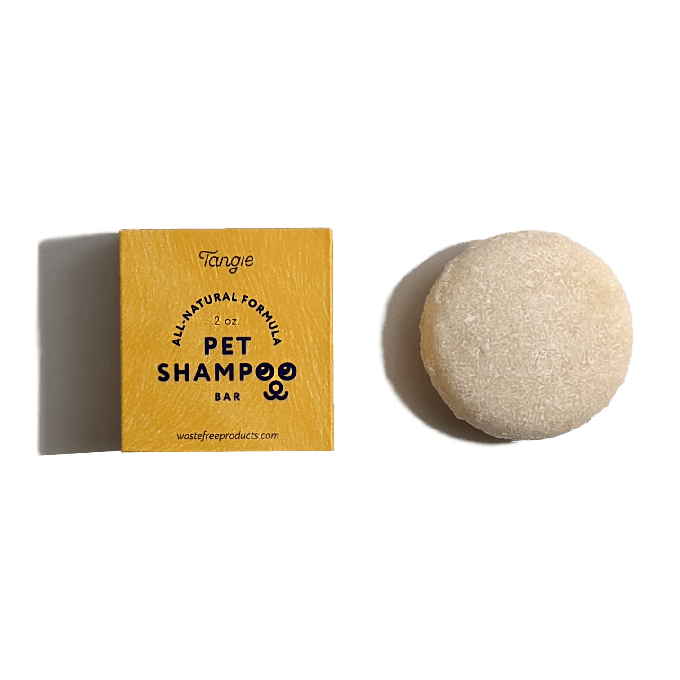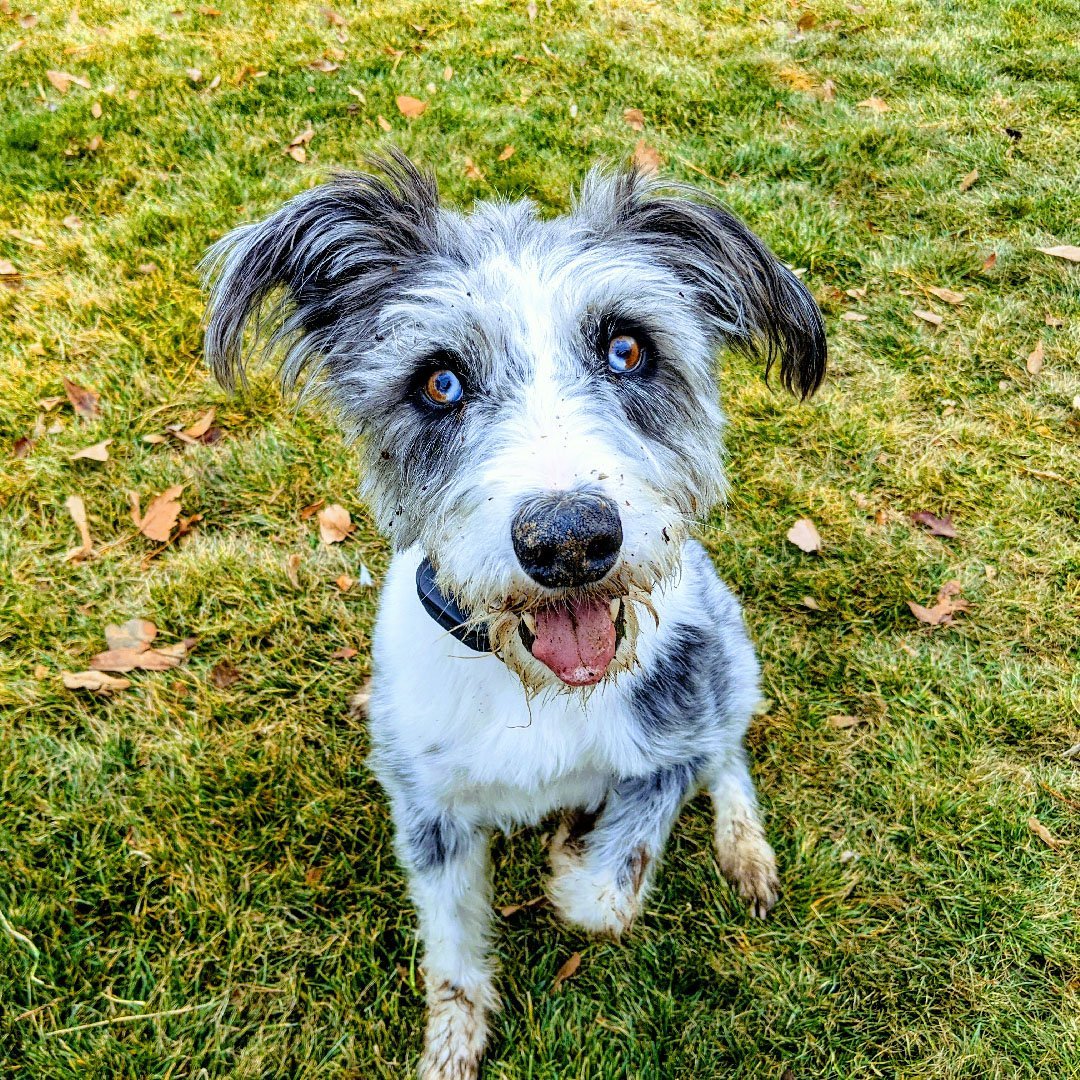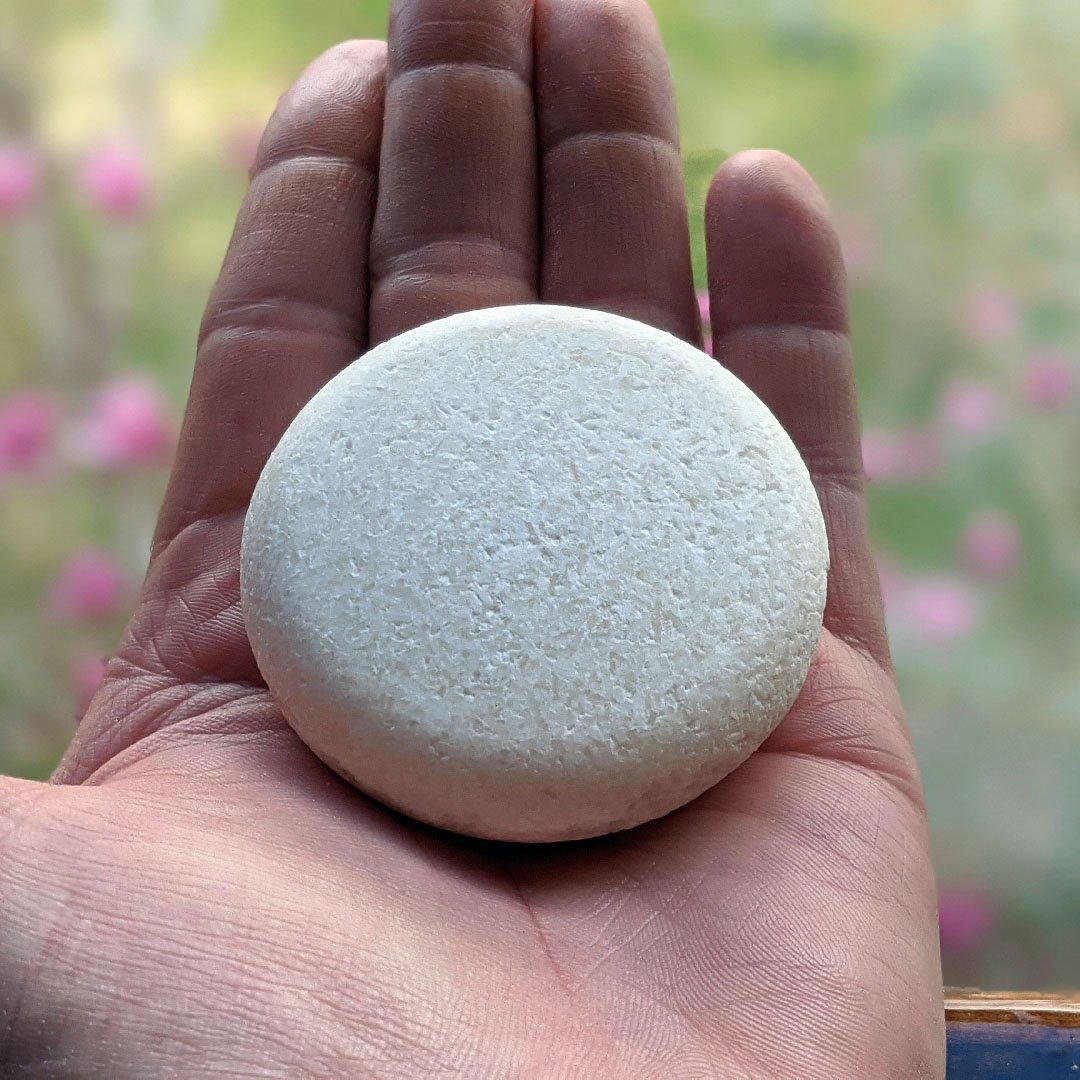 PET SHAMPOO Bar - All Natural
---
---
Looking for an all-natural and plastic-free shampoo for your pet? This is the best pet shampoo we have used, plastic-free or otherwise! 
Living in the country with two high-energy dogs, we are experts at getting foul smells out of our dog's hair! From compost to skunk spray, we have had to clean it off our dogos at one time or another. 
This shampoo bar is the perfect zero-waste solution to cleaning and maintaining your pet's fur. It is made using all-natural ingredients and promotes a healthy and shiny coat and leaves your furry friend smelling great!
Packed in a recyclable cardboard box, there is no waste and no plastic. You can save the box and put your dry shampoo bar back inside for storage.
Safe To Use Monthly or as Often as You Need
Fragrance: Unscented
Cruelty-free

Paraben-Free




Phthalate-Free

Fragrance-Free
Need a soap dish for this pet shampoo bar? Try this Bamboo Soap Dish.

Ingredients: Sodium Coco-Sulfate, Coconut Oil, Cocoa Butter, Water, Lavender Essential Oil, Penny Royal Essential Oil, He mp Oil.
Share
pet shampoo
Well, 2 of my dogs decided to roll in their preferred carrion yesterday. They did a bang up job of it, too, grinding the stinky goo in nice and deep. The golden is like a giant sponge and the slimy much was really vulgar. To my very happy surprise, the bar lathered up *immediately* Right off the bat, I can see that it saves a lot of soap from the liquid kind! (Even though I generally diluted it as soon as there was room in the bottle).
It smelled nice and the bathing process was a lot more pleasant than riding home from the trail with them in the car (really harsh).
Then the other skilled critterer, a short haired brindle girl, who is much more skilled at grinding the scented goo deep into every crevice and especially collar and harness than her sister. Again, it smelled nice as I was washing her. After she was all cleaned up, the worst smell was on my hands, which needed an extra shampooing all on their own.
One would think a trainer would be able to keep their dogs out of stink on hikes but they're off duty - and so am I - when we hike. At least we now have a better tool to cope.
Thanks, Brian and Claire, for this beautiful stuff.
Exceeded Expectations!
Zero Waste Outlet's Pet Shampoo Bar exceeded our expectations!!!! Living out in the country means we have filthy, stinky pups a lot of the time. Bowman's (white pup) favorite playtime activity is to stick his face right into a wet, muddy puddle as well as roll around in it. Memphis (blonde pup) loves to splash in every mud puddle and pile she sees. We really put the Pet Shampoo Bar to the test after taking the pups out for an adventure following 9 days of solid rain and they had a blast. They were caked in mud and smelled beyond foul. Neither of our dogs are big fans of bath times and with one weighing around 75lbs and the other near 125lbs, it takes two of us to get the job done. First off, using the Pet Shampoo Bar made the entire process so much easier !!! No fumbling with a plastic bottle or lids. The Bar lathers up quickly and richly. It was super easy to clean and scrub the hard to reach areas. It also has a light and refreshing scent. They were both totally clean and bright after ONE bathing. We still can't believe the cleaning power of this all natural, zero waste product but we do know we are Pet Shampoo Bar fans for life! Thank you Zero Waste Outlet!! It exceeded all expectations!!!
Great dog shampoo!
Excellent cleaning power for our Australian Shepherd! Lathered well and rinsed easily. Better than liquid as it is easier to target the areas where the soap is needed and creates a more even lather. Smell is nice but not overpowering. Will buy again!