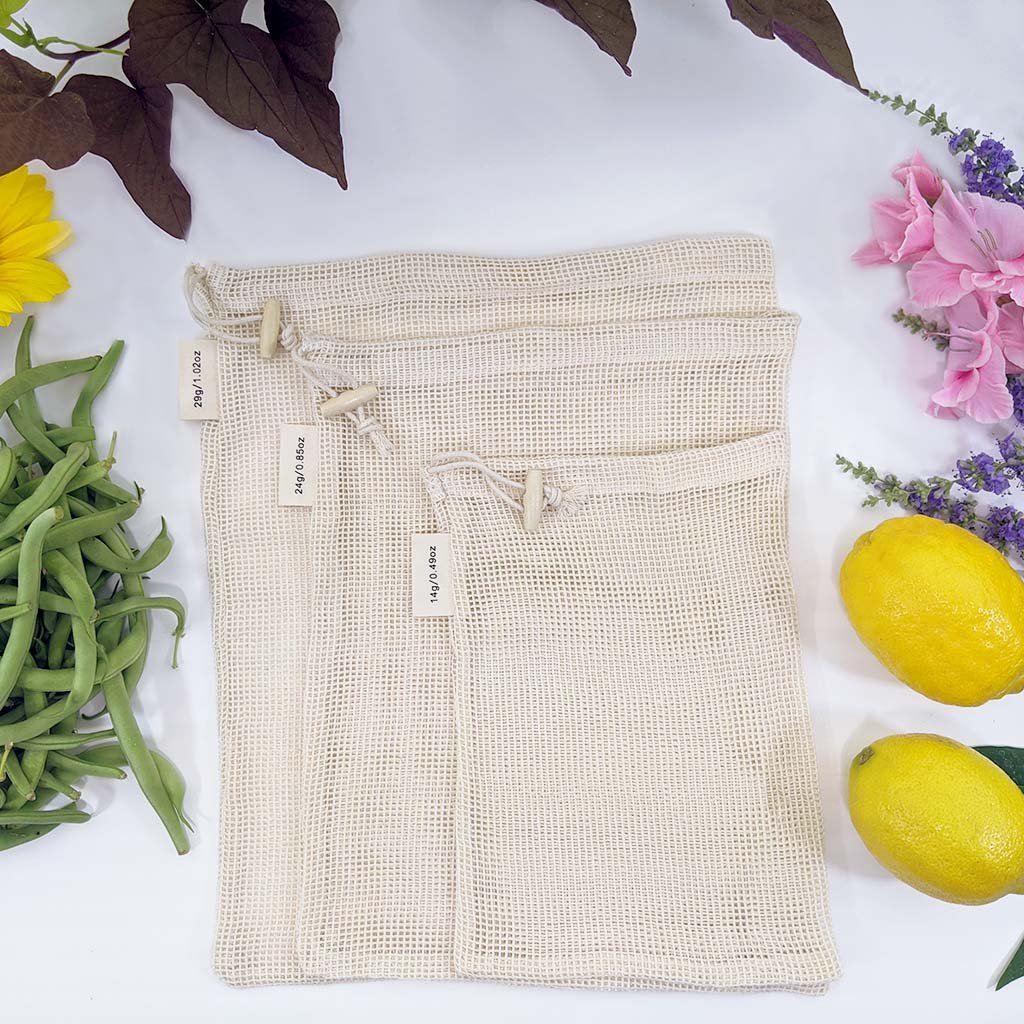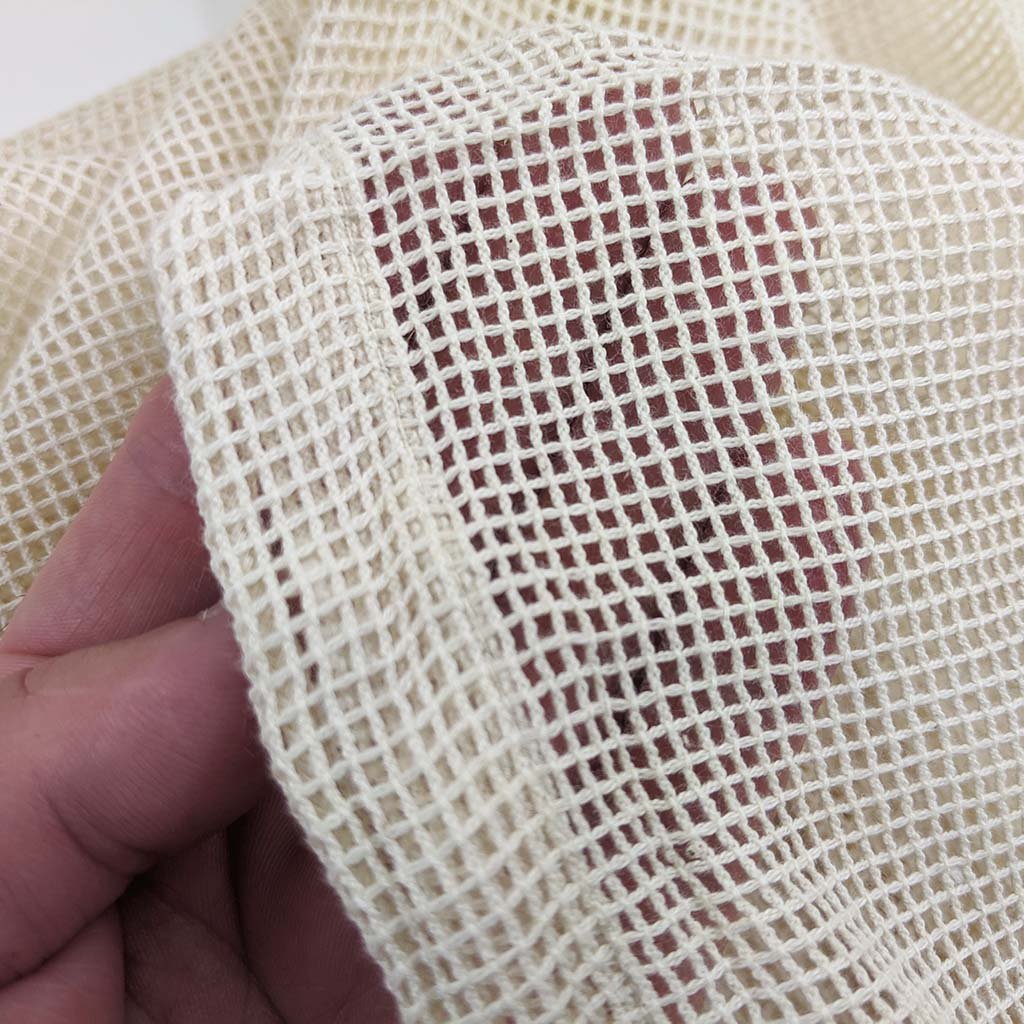 3-Pack Mesh Produce Bag Set
---
---
Have you ever put a banana in one of the clear plastic produce bags at the grocery store and stopped to think, "Do I really need this?" It's so counterintuitive to waste plastic bags on fruits and veggies when their exterior is naturally protected.
However, you still need to get your groceries home, and those clear produce bags do look readily available and conveniently located…

But don't give in to single-use plastics! Instead, simplify shopping with Organic Cotton Mesh Produce Bags.
Product Specifications:
GOTS Certified Cotton and BSCI Social Compliant

Organic-Cotton & Wooden Drawstring Bead Are 100% Biodegradable

Lightweight & Durable - Ready to Carry Heavy Loads

Each Bag Includes a Tare Tag

3 Pack Includes:

1 x Small sized bag (7"x9" Tare: 0.49 oz)

1 x Medium sized bag (9.75""x11.75" Tare: 0.85 oz)

1 x Large sized bag (11.75"x13.75" Tare: 1.02oz)

  
Share
as advertised!
We use them to bag fruit and veggies at the Farmers Market instead of plastic, and that's been working out great so far!
Awesome!
The quality of these are superb! Don't hesitate on buying them!!
Feels Good
I have only used these once, but so far they seem to be well made and I love that I feel good about using them instead of reaching for a plastic produce bag at the store.
also good as mesh laundry bags
I actually bought these to use as mesh bags for washing delicates. I couldn't find 100% cotton lingerie bags anywhere.
These do the trick just fine. They're sturdy and they stay closed when they go through the wash, so I don't end up scattering all of the baby's socks throughout the load of laundry.
I didn't register the sizes when I bought them. The smallest one is okay for small things like baby socks or face masks. If I had been thinking about it, I would have gotten a bunch of just the biggest one, but c'est la vie.
Perfect
Strong, well made, perfect for fruits and vegetables. I have purchased these before for myself and for friends. So much better for the environment.
Sturdy and fits plenty of items. Held up well after washing, too.
Great bags!
Love these and the tare is right on them. Yay! Will likely get more.