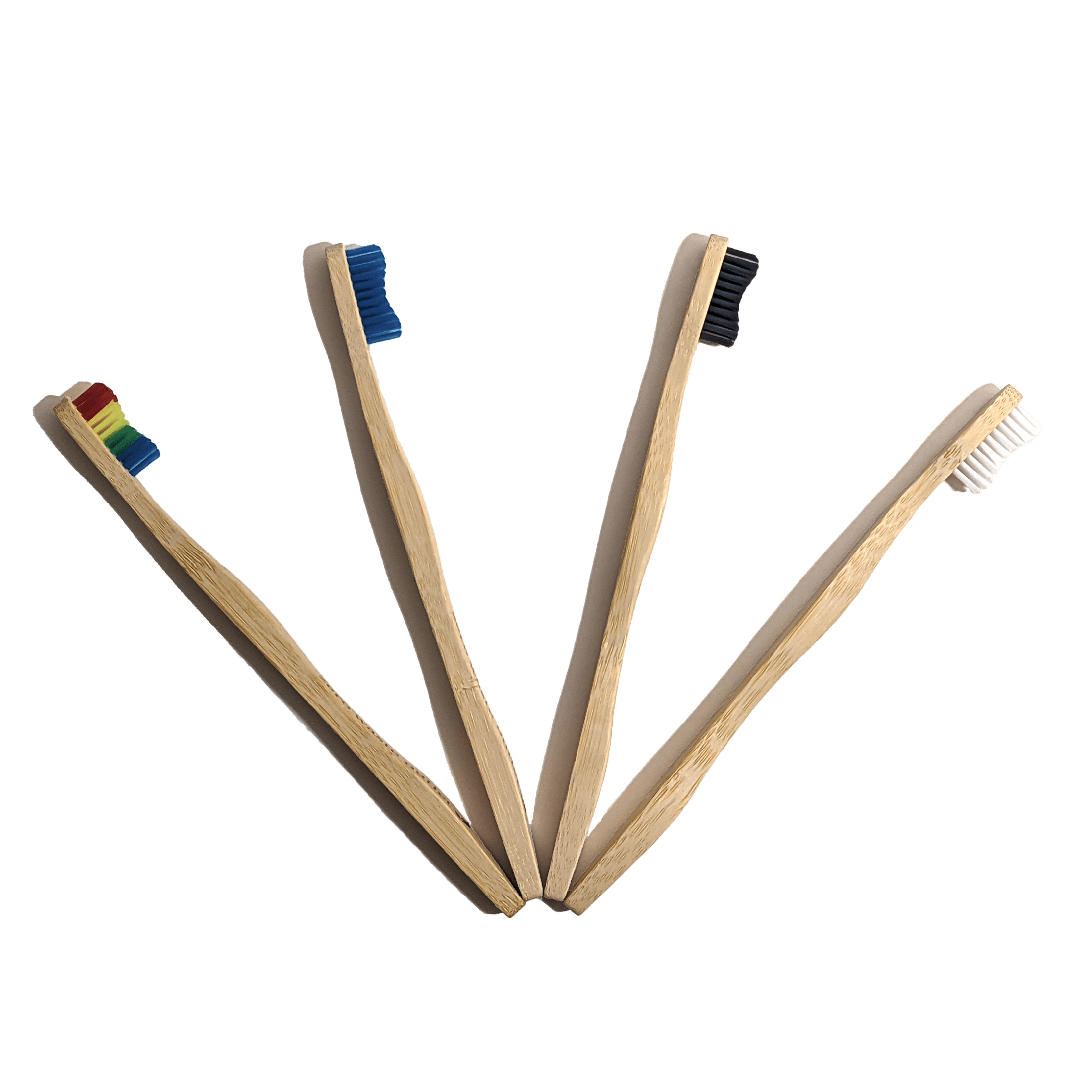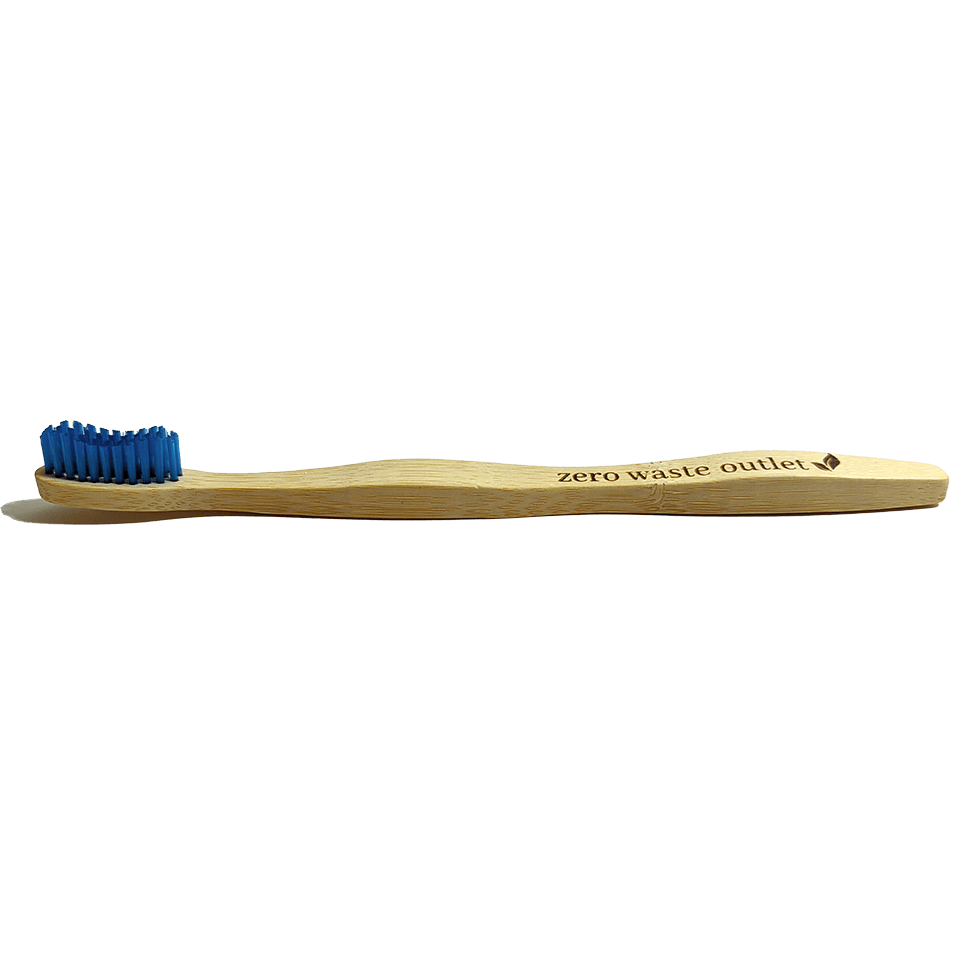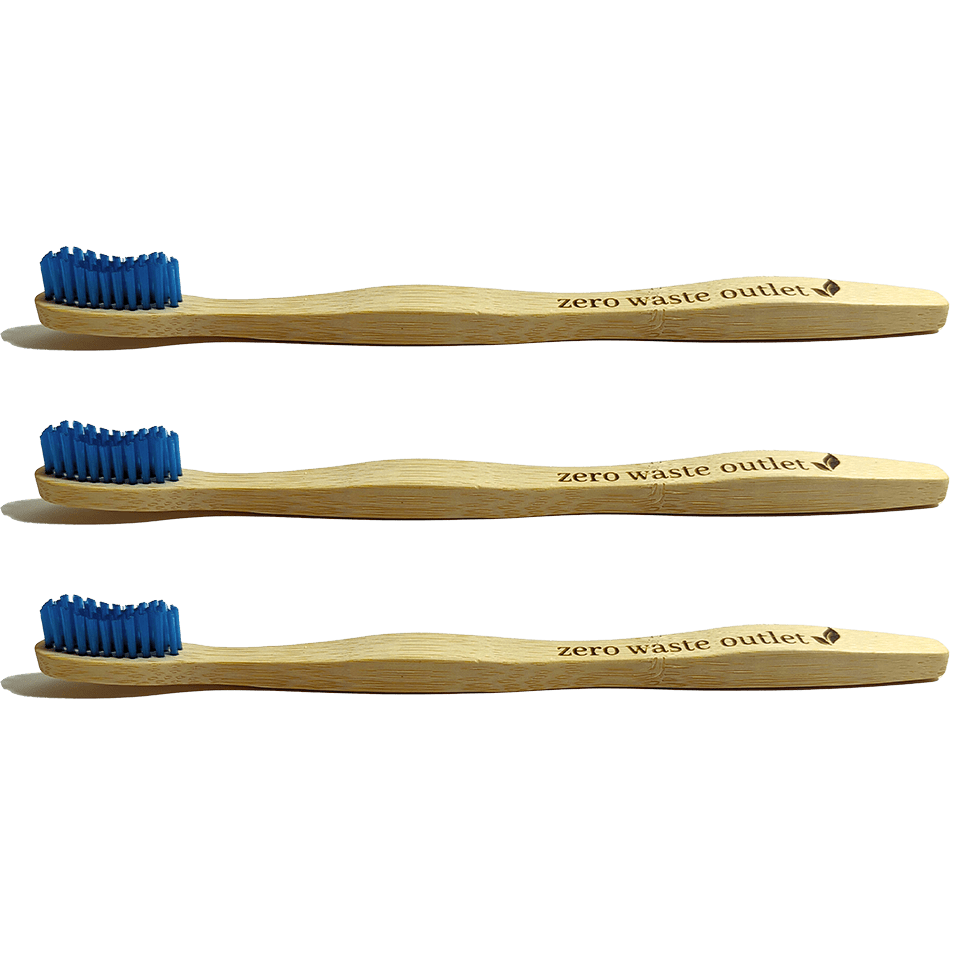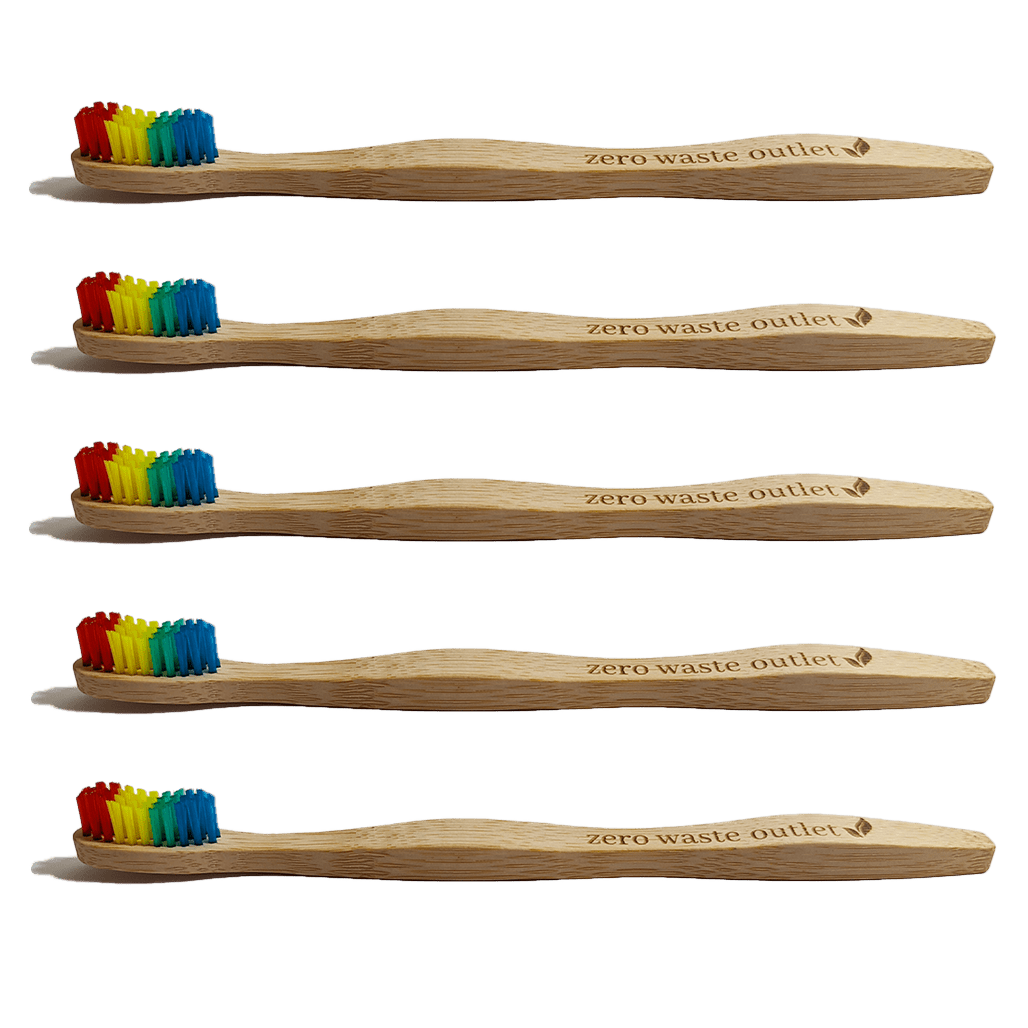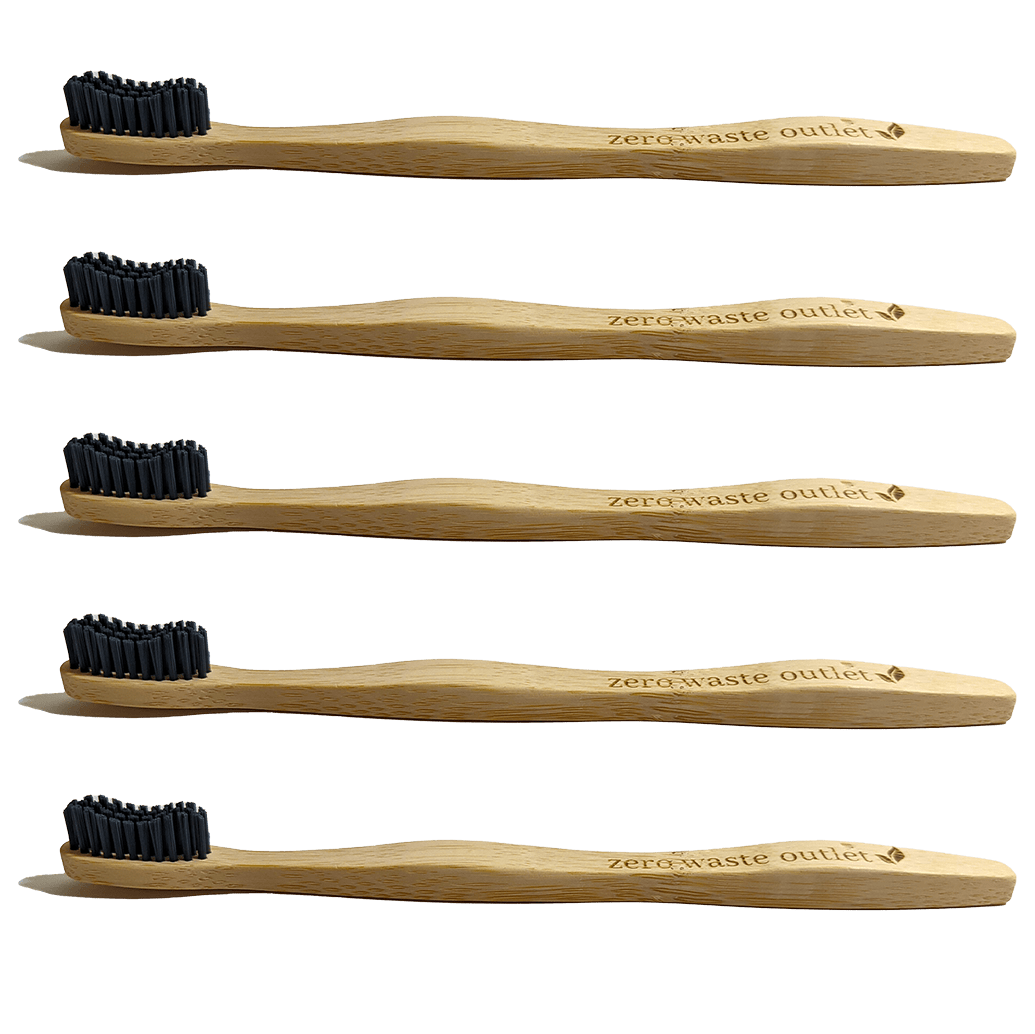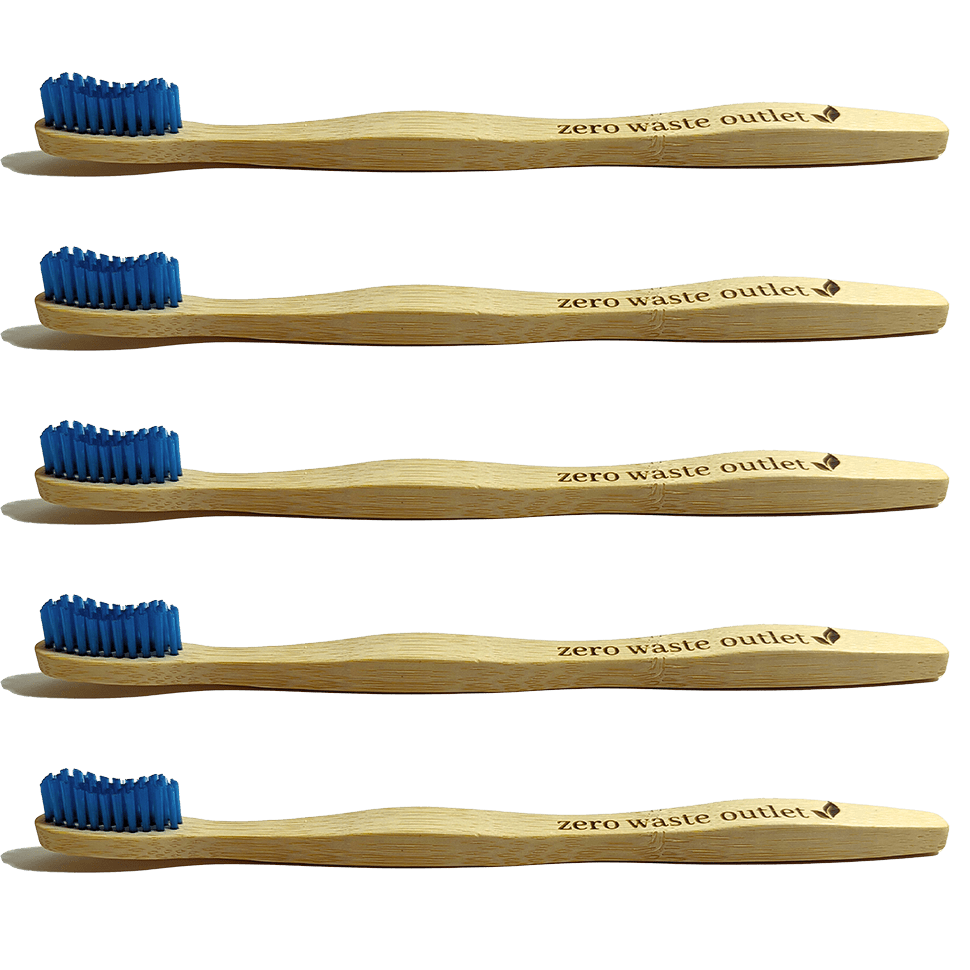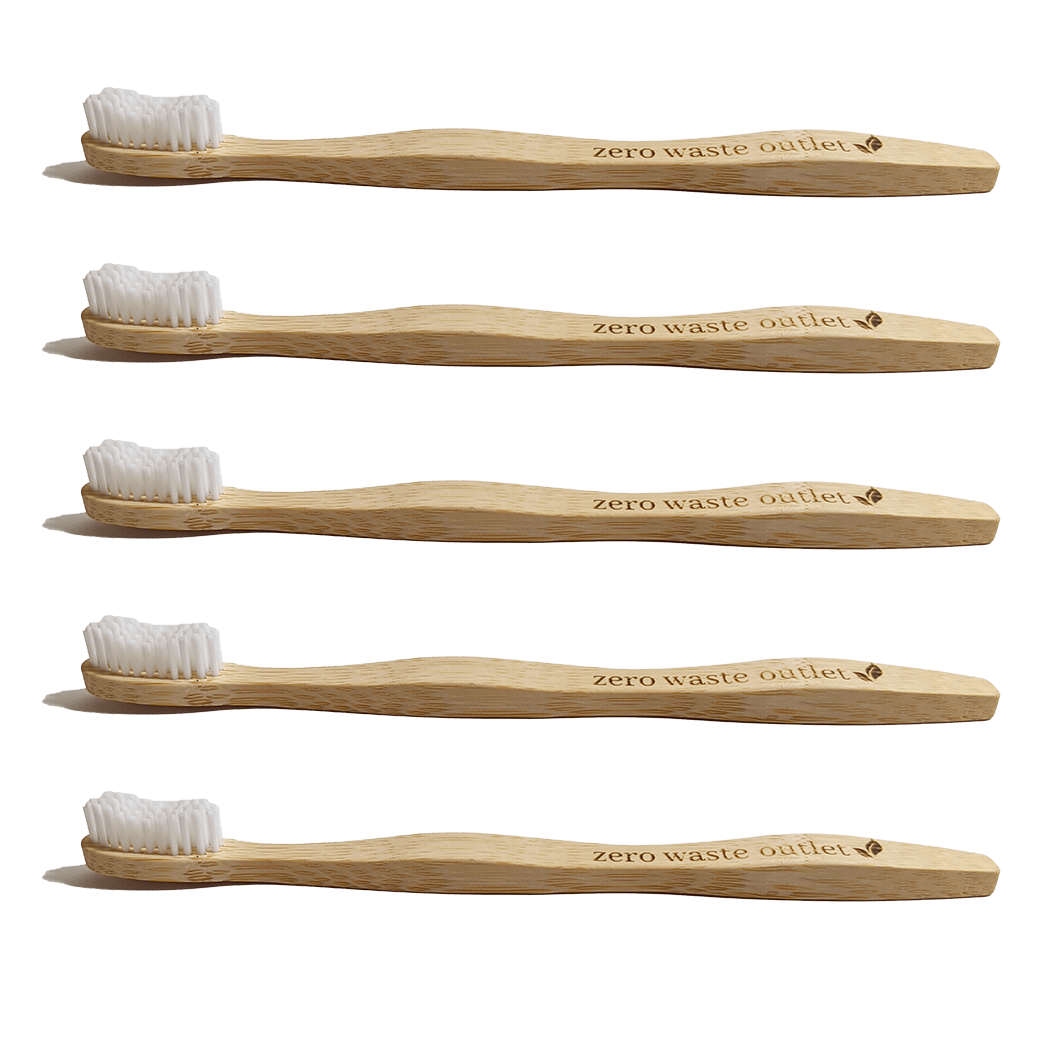 ---
---
There is no reason to use plastic toothbrushes! 50 MILLION POUNDS of plastic toothbrushes are thrown into the landfill every year!
It is time to stop this madness and switch to a more sustainable brush.
These bamboo toothbrushes are made of durable bamboo and will return to the Earth after their useful life is over. 
You will love the contours and the feel of the handle. It is smooth and solid, made for comfort, and made to last. 
The bristles are also contoured to get into the hard-to-reach places and the back of your teeth.
* Please note, the bamboo stand is not included but is available separately here. 
End of life disposable:
The handle will return to the Earth, but the small amount of nylon bristles should be removed with a pair of pliers and discarded before composting. 
Product Specifications:
Naturally Antibacterial
Handle is Biodegradable
Bristles are PBA Free

Contoured Bristles & Handle
Vegan
7.5" Tall
Complete Your Zero Waste Oral Hygiene Set
Share
There are great for travel and they last a long time. Less plastic is awesome. If you don't need to buy plastic, why would you. These toothbrushes work great.
nice toothbrush
I got one of these for my husband (he's not using his yet because it looks too nice :))
I like mine very much. Perfect bristle texture, flat surface so it will hold the toothpaste once loaded if you need to lay it down, and non-slip texture handle.
These are the only toothbrushes I buy
I switched from a Quip subscription to bamboo toothbrushes about 18 months ago, and I've never looked back. My dental visits are actually going better as the nylon bristles are soft and safe on my gums, but also keep my teeth clean so as to avoid cavities. They're also easy to dispose of when you're finished; the bristles come out with just pliers, and the rest of the brush can be composted.
Solid toothbrush
Great toothbrush! Gets the job done and it feels good to not use as much plastic in my daily routine.
Great toothbrush!
I love these bamboo toothbrushes. I read all the reviews and took a chance because I hate throwing away plastic toothbrushes. I never expected the level of comfort and how clean my teeth after using this brush. The handle is comfortable and the bamboo is very smooth. It definitely feels different from plastic but in a really good way. I highly recommend!
Love the Rainbow color!!!
These toothbrushes are so much better than plastic!!! The next ones I order will be all rainbow!!!