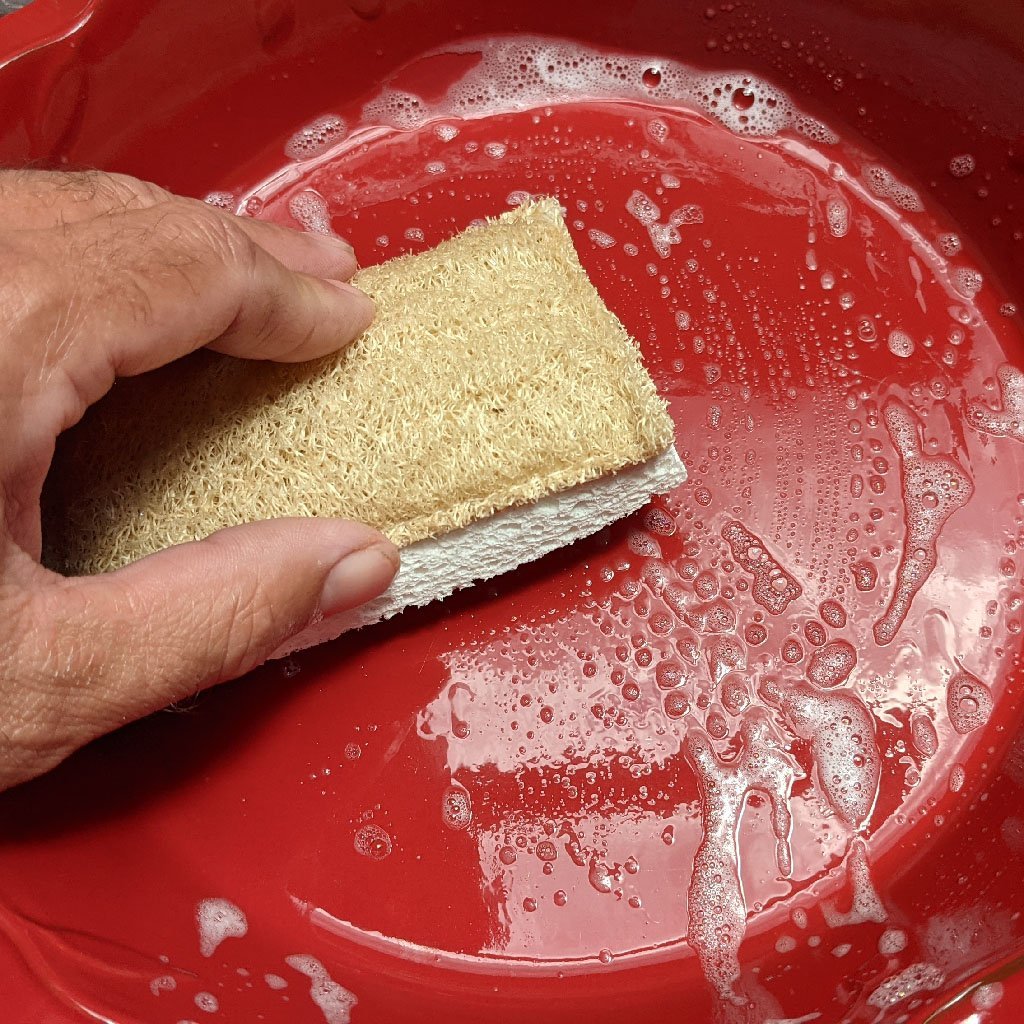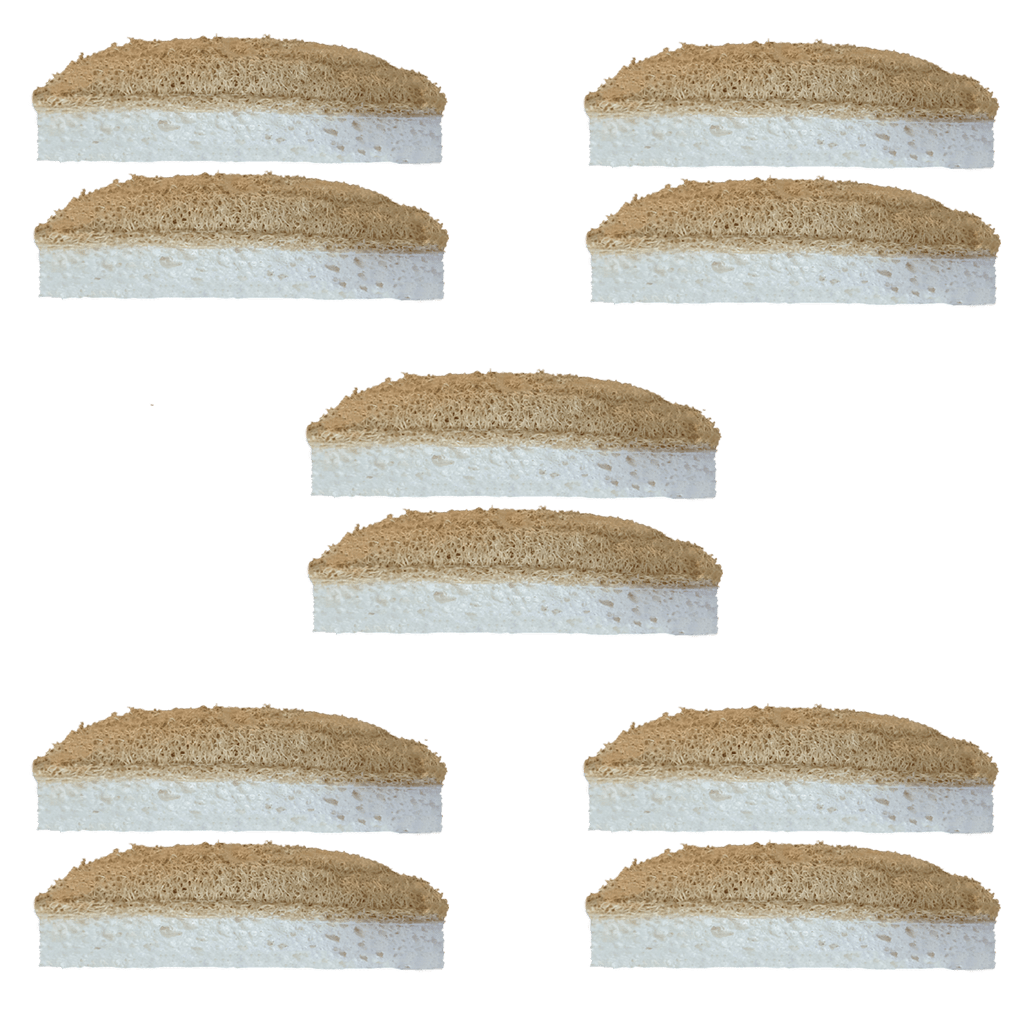 Dual-Sided Eco-Sponge 2-Pack
---
---
At ZWO, we try hard to be nice, but we specifically designed this two-sided sponge to destroy the toxic green/yellow sponge that has invaded millions of households. We can't hide our disgust for that sponge. It's full of microplastics that wash into the drain, ending in the rivers and septic tanks. This microplastic enters the ecosystem when tiny microorganisms eat it, and up the food chain it climbs into almost every animal on the planet! Yuck! 

It's time for a new sponge made with natural materials that won't pollute the ground or the animals who live there. 
One side of this sponge is made out of cellulose, an all-natural wood product used for sponges for hundreds of years, if not more. This is the side used for soaping up spills, wiping down counters, and cleaning dishes. 
The other side is coarse and made out of the sustainable loofah plant. This side is used for hard scrubbing and hard-to-clean surfaces like pans and dried food. 
Approximately 4 1/4" x 2 3/4" x 1" Thick
Made From Natural, Compostable Materials
No Plastics
Two Different Textured Sides
Put in the microwave for 30 seconds to remove foul odors
Share
Eco sponges
I love them. They are very well made and last a long time. One more push for the environment.
Great scrubbing power, and kind to hands
These scrubber sponges work very well and are soft for your hands (no plastic!) when you use them. The natural color looks nice, too.
Love it
Definitely one of my favorites! They last so long, don't stink and it gets the job done!!
Definitely recommend
I definitely was impressed with these sponges. Once wet, nice puffy sponge and the scrubby side works very well. The fact that they are eco friendly is a definite bonus. Highly recommend.
Great sponges
They don't get moldy or stinky like the regular ones and they last a long time.
only buying loofa sponges from now on
I've used these for about a month now and they look/work just like the 1st time I used them. I tried the walnut scubbers from full circle and wasn't happy with the effectiveness or quality. These are far better than those and are (in my opinion) much cuter
Great product
Tried these sponges for the first time! Using for about a week- holding up well! I plan on using for a good long while. Price is right so I will feel good about reordering. Appreciated the small amount of packaging!