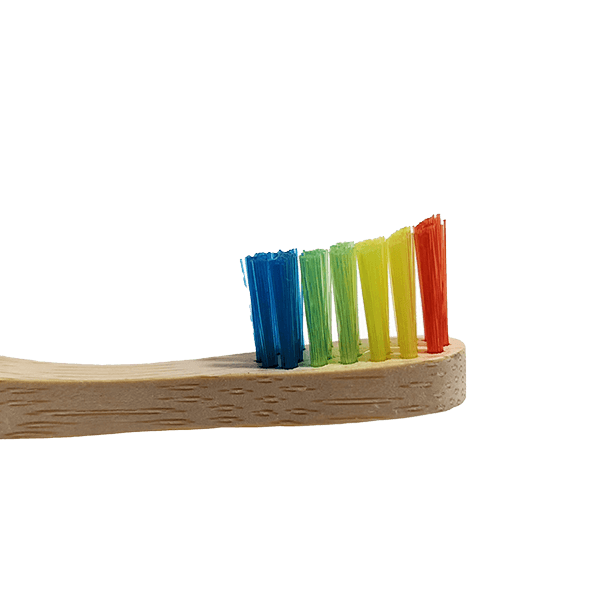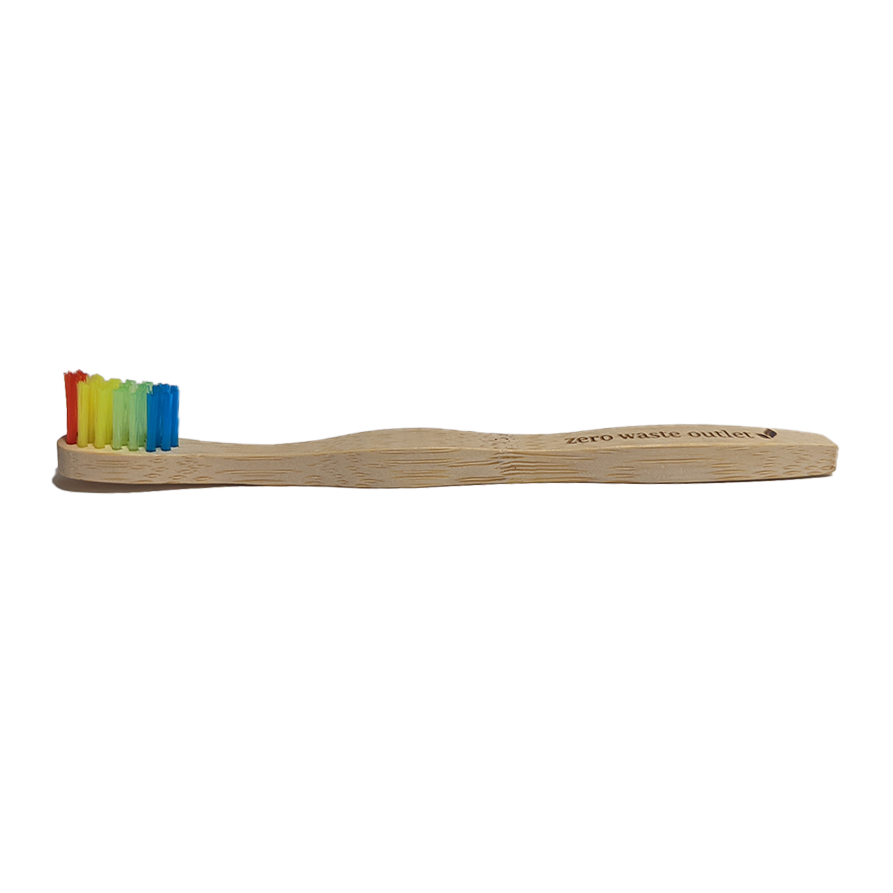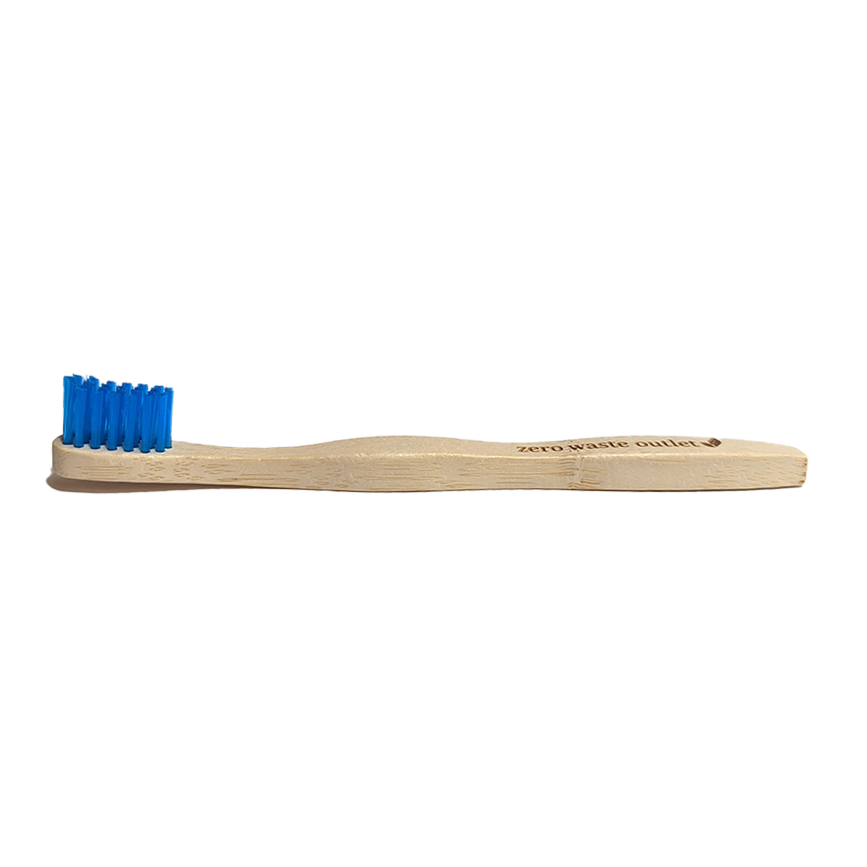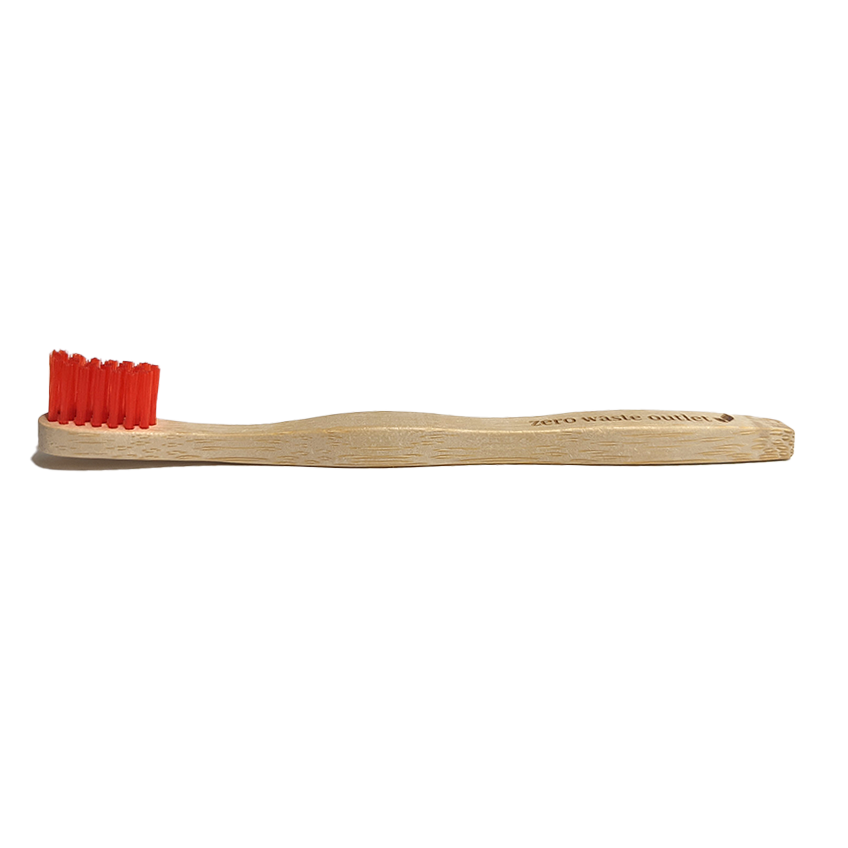 ---
---
Teach your kids and grandkids about sustainability with this fun and super cute bamboo toothbrush!
These bamboo toothbrushes are made of durable bamboo and will return to the Earth after their useful life is over. 
The little ones will love the easy to hold contoured handle. It is smooth and solid, made for comfort, and made to last. 
The bristles are also contoured to get into the hard-to-reach places and the back of their little teeth.
End of life disposal: 
Unfortunately, there are no bristles available that are biodegradable and effective in cleaning teeth. The handle will return to the Earth, but the small amount of nylon bristles should be removed with a pair of pliers before composting.
 Product Specifications:
Naturally Antibacterial
Handle is Biodegradable
Bristles are PBA Free

Contoured Bristles & Handle
Vegan
6.25" Tall
* Please note, do not allow small children to chew on the bamboo handle as it can splinter.
Complete Your Zero Waste Oral Hygiene Set
Share
Loved by my 2yr old
He is so excited to use his rainbow toothbrush! This is great!
Rainbow Bamboo
My daughter loves her new toothbrush. I just wish there was a size up from the toddler size in rainbow. She is 8 with big girl teeth coming in.
The brush itself is durable and fun.
kids love them
The colors really got my kids.
Perfect to clean mushrooms
Kid's brushes are perfect for cleaning mushrooms :)
Brushes and strokes, keep up folks!
I always use this type of tooth brush ever since its release. Zero waste, can be put in the compost or shrub bin because it's made from wood. Great that is has medium bristles that work really good on my teeth.
High quality products
I am honestly so impressed with my first order from ZWO. I got toothbrushes for my kids' stockings, stocked up on qtips, loofah sponges for bathroom and kitchen cleaning and some charcoal floss in a reusable container. Everything seems amazing quality. I received two free toothbrushes and a free bamboo hairbrush. The hairbrush is the best I've ever used and the fact that it is zero waste makes my heart happy to use it. I am super grateful for this zero waste resource and look forward to continuing to use it in the future.