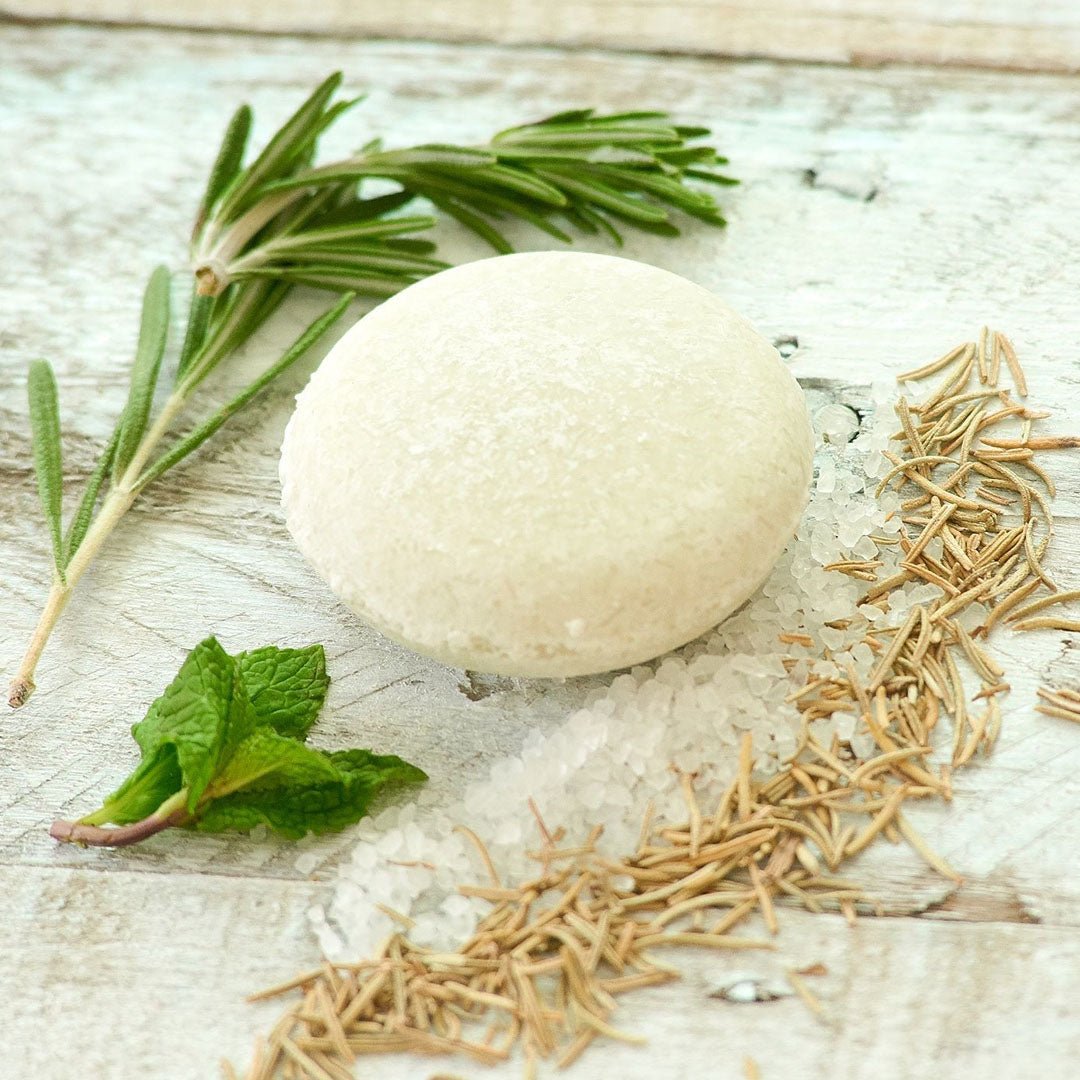 TANGIE - ROSEMARY & MINT - Shampoo Bar
---
---
et the plastic out of your shower and see why shampoo bars are so popular!
This amazing zero-waste shampoo bar is filled with nourishing and natural ingredients that will clean and revitalize your hair with every wash. 
The refreshing scent of rosemary and peppermint will fill your senses and trigger memories of cool summer mornings. 
Your hair will have natural cleanliness and no residue or lingering scents. 
Pair this shampoo with the Rosemary Mint Conditioner Bar for an invigorating, plastic-free shower experience.
Last up to 70 Washes or 3-6 Bottles of Liquid Shampoo. 
Formulated for Heavy Hydration of All Hair Types

Fragrance: Rosemary & Mint

Vegan

No Synthetic Fragrances



pH Balanced
Safe for Color-Treated Hair

Handmade In The 

Ingredients: Coconut Oil, Purified Water, Sodium Coco-Sulfate, French green clay, Rosemary Essential Oil, Peppermint Essential Oil, and LOVE!
This shampoo has a matching conditioner bar!
Need a soap dish for this shampoo bar? 
Share
Clean and soft
Only used it once so far but easy to use and hair feel clean. Nice scent is making my shower smell nice too
Recommend and will buy again
The bar looked small but I quickly realized that you do t need much to get a great wash. My hair is very thick so I rubbed it all over my head the first time. It was laughable the amount of lather that it produced. I went much easier the next time. I don't wash my hair every day but this product really got it cleaned. I'm very happy with it.
Excellent Product
This is by far our family favorite shampoo bar. Cleanses great and has a lovely light scent!
My favorite solid shampoo
Good lather
Clean hair
Divine scent that doesn't trigger my scent sensitivities
Super sudsy
I bought this for my daughters originally and they had a great review. This time it's my own review. I am really impressed how sudsy this gets. It lathers up very well and does a good job washing. With the drought here we try to go at least a couple days between hair washings to conserve water. I'm happy to report my hair feels clean for at least 2-3 days after using this shampoo.
Smells amazing
Another great product. It's too small but whatever. I love this company and the zero waste efforts.
Bye bye bottles
Great lather, scent, and cleans well. Love this shampoo bar.