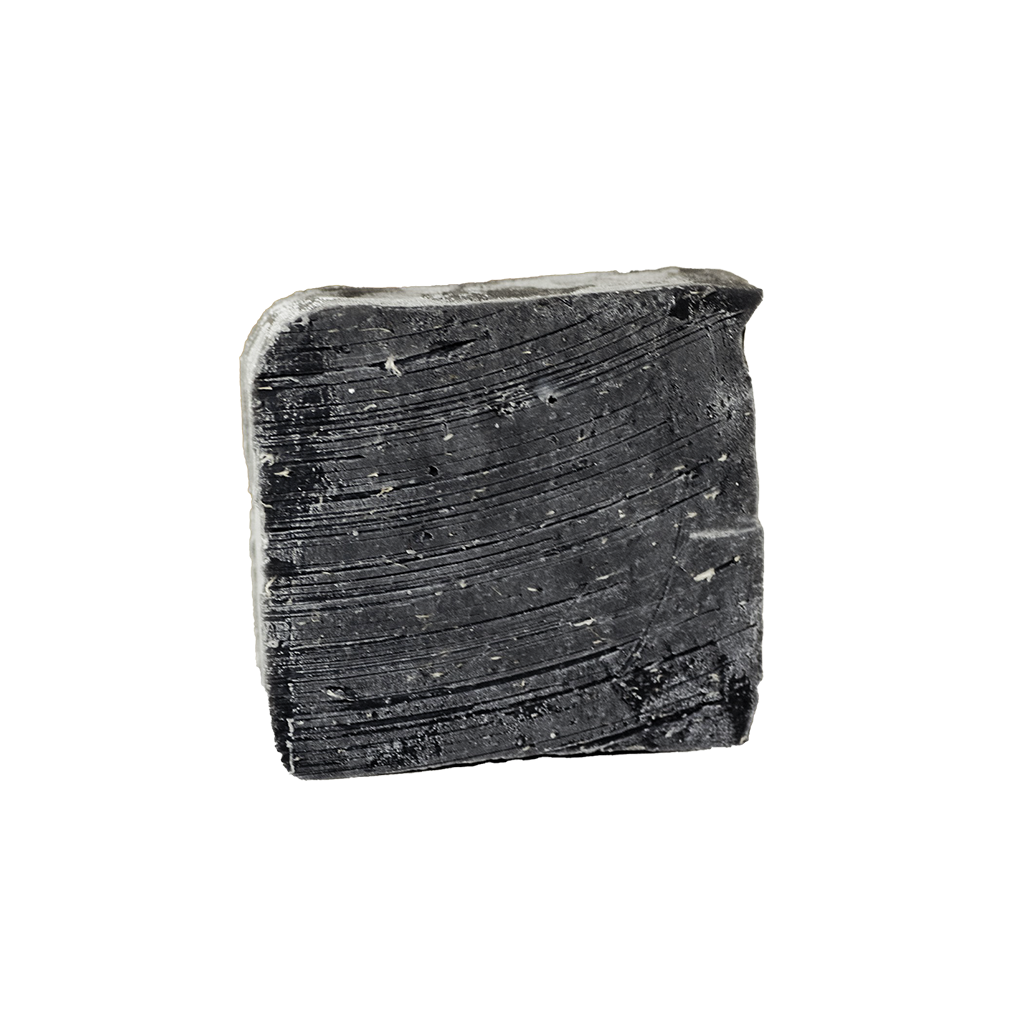 Underarm Detox Bar - Activated Charcoal
---
---
If you have been using antiperspirant deodorant and are switching to a zero-waste deodorant, this is the bar you need to clean out your pores that have been unable to do so naturally. 
This bar is not deodorant, but a detox bar that is designed to be used with the No-Tox Deodorant Bar to get your body back to its natural functions of releasing toxins through your underarm pores. 
Without using this detox bar, switching from an antiperspirant to a natural deodorant will not have the best results as your body will release these toxins rapidly once the antiperspirant is no longer present, resulting in excessive underarm odor.
This bar is used for the first few weeks and applied to your underarm before applying the No-Tox Deodorant. Simply wet this detox bar and then lather your underarm and wait a minute before applying deodorant. After a few weeks, you will no longer need to use this detox bar and you can simply use the deodorant alone. 
You may want to apply your natural deodorant more than once per day during the first few weeks until the detoxing is finished. After the detox period, the deodorant should last all day without the need to reapply.
.9 oz

Fragrance-Free

Palm-Free

Detergent-Free

Gently Exfoliates

Vegan
Ingredients: Sodium shea butterate, sodium cocoate, sodium castorate, loofah, clay, activated charcoal
Share
This really seems to help maximize the effect of the deodorant. The deodorant works really, really well. Much better than expected.
Works great!
I was not sure how this would work but I am pleasantly surprised how well this works. So glad I finally tried this.
Amazing!
I made the switch to natural deodorant a few years back and have struggle with body odor creeping in at the end of the day. So far, it has not been an issue whatsoever! I will be keeping this item stocked at my house from now on!
Super!!
I just switched from regular deodorant to vegan deo and this has really helped me get rid of that funk!
Works as intended!
Gave this a try before the natural deodorant as I am always concerned with trying a natural deodorant. Havnt had much luck before but this stuff works! A must use!
Works for it's intended purpose
I purchased this to start using the natural deodorant and never realized you need to detox your arm pits to really get the natural deodorant to work. This does exactly that! It's perfect size for using it to detox your arm pits. You wouldn't need much to do what it's intended job is. Very pleased I tried this and it totally works and I am impressed with how well the deodorant works!
Love this little powerhouse!