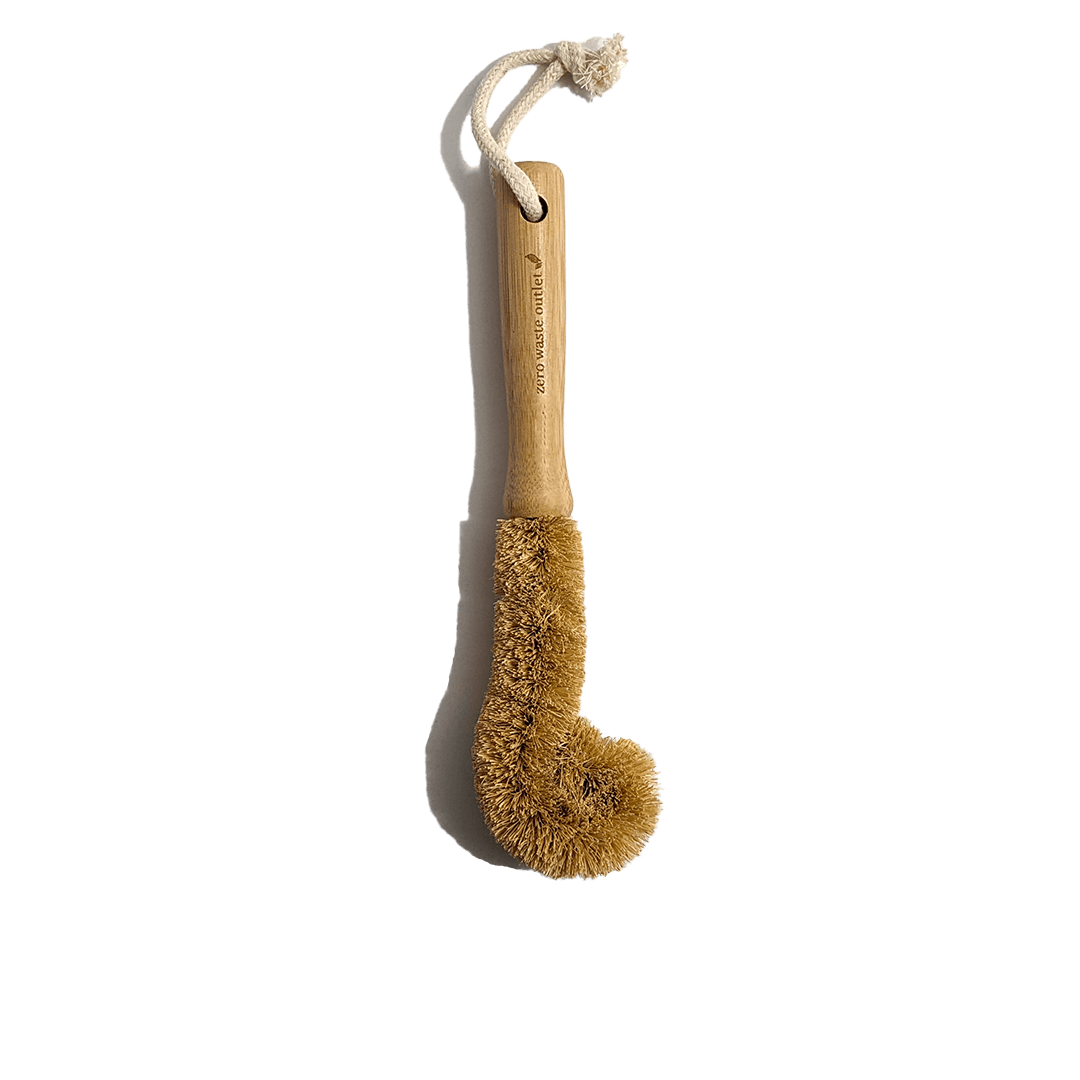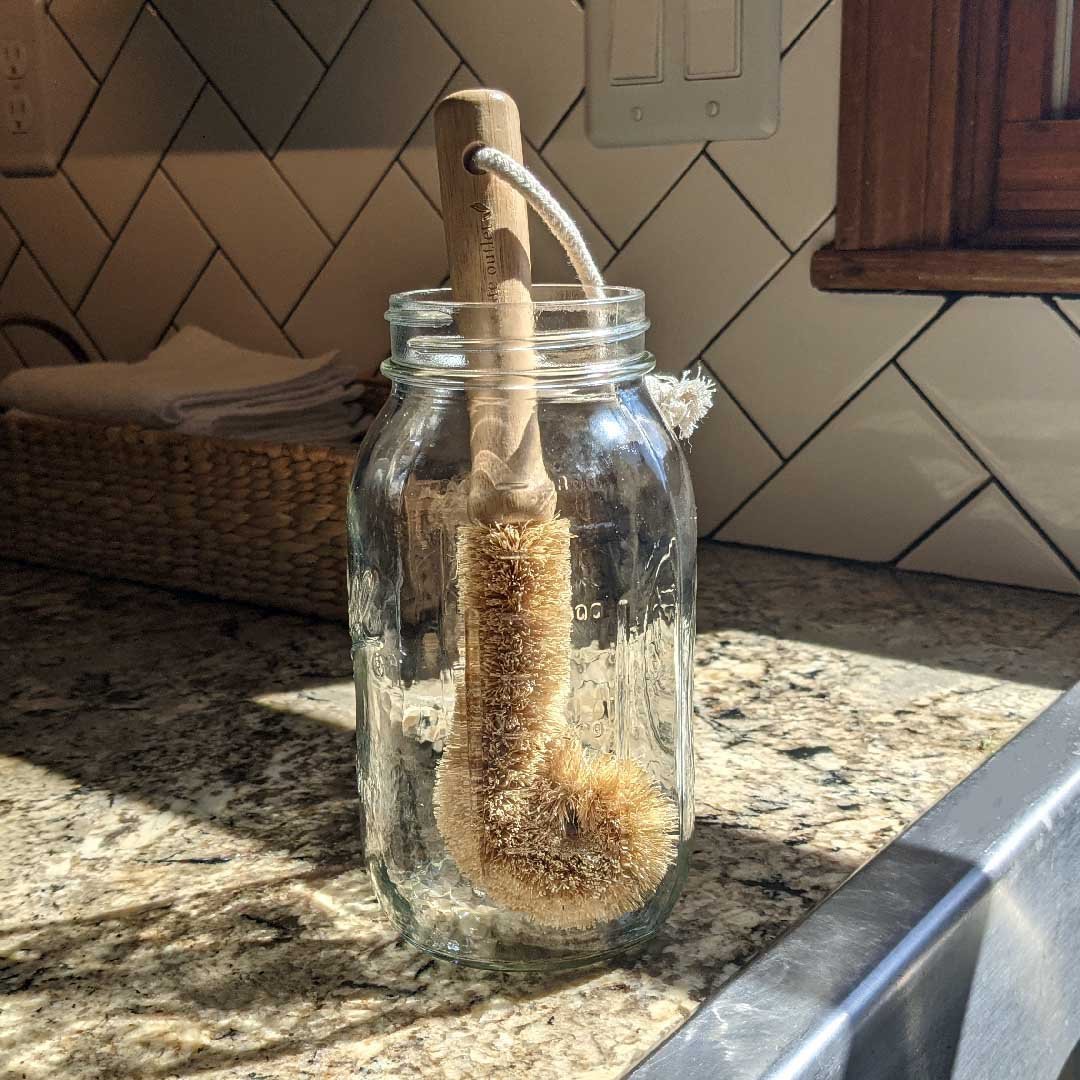 ---
---
Once you use this all-natural coconut scrub brush, you will wonder how you ever washed cups without it. The long handle and stiff bristles make it easy to clean dishes with narrow openings, and the natural fibers drain quickly when it is hung to dry by its cotton rope. It is also easy to rise clean and will last just as long as its plastic counterparts. 
Perfect for cleaning cups, bowls, water bottles, tall coffee cups, and baby bottles. 
The coconut bristles are wrapped around metal wire, allowing you to bend and shape the bristles into different shapes for different cleaning projects. 
You will have cleaner dishes and will also be helping the planet by reducing plastic generated by plastic scrub brushes. 
9" long by 2" at the widest point
Compact and Easy to Store
Rope Hanging Loop
Fast Drying
Wood Handle With Coconut Bristles on Recyclable Metal Frame
Tips: Hang to dry every time you are done using it to air dry. Don't leave it submerged in water for too long as the wood can swell and crack. If you do need to clean it, use some vinegar and water and soak the bristles in for a few minutes then rinse.
Note: This DOES NOT FIT INSIDE wine bottles or baby bottles. 
Need a longer brush? Check out the Long Bottle Brush
Share
Strong bristles, works great
Really wanted to avoid buying a plastic bottle brush, and was happy to find this alternative. The bristles are super strong and work great to scrub the interior of our metal water bottles.
Love the look, functionality, and sustainability
For some reason, I never used a special tool for cleaning cups. this is my first one like this. It works great, I love the way it looks, and most of all I love that it's not plastic
Best bottle brush ever bar none
I like to make herbal oils and other products, and so am often cleaning bottes of all sizes. The curved rounded tops and stiff yet bristled scrubbing power works perfectly. And it's natural!
Great company and products.
Zero Waste has been our go to sustainable cleaning product company. The order was shipped quickly and I was therefore able to use them immediately.
Thank you
Very Sturdy
I love how durable this brush is and how can replace only the brush heads when needed. It makes me feel good about using less plastic
Convenient, effective, and attractive!
One of the things I love the most about this Coconut Cup Brush is that my husband uses it! He uses it every day to clean out his coffee tumbler. So, this cup brush gets quite a workout. It's well-made, easy to use, cleans wonderfully, and comfortable to hold. We'll definitely get another when this one hits the compost heap!
My favorite bottle brush
I ordered this brush to use on my bottles and vases. It's my favorite brush. It's malleable enough to extend or roll back up to use on different shapes.