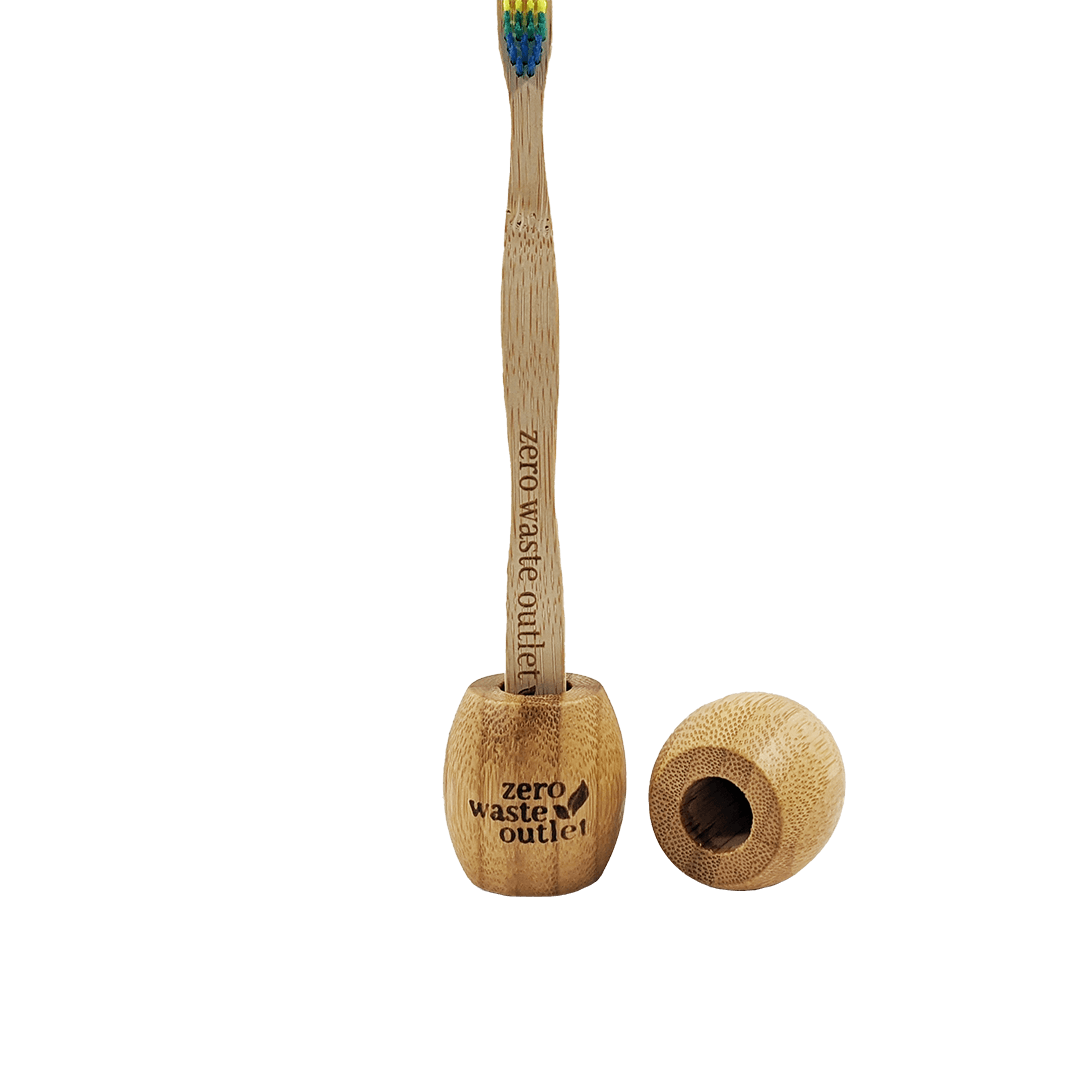 ---
---
Keep your toothbrush dry and clean with this zero waste bamboo stand.
You will love the way it looks, and the Earthy feel it will give your bathroom, especially when you put one of our bamboo toothbrushes in it!
It will keep your toothbrush upright and secure and off the dirty surfaces in your bathroom, allowing it to dry quickly. 
Made with solid bamboo, it is naturally antibacterial and water-resistant. The earthy look will add to your zero waste bathroom feel, and it will last for many, many years.
Holds Any Standard Toothbrush
Drain Hole in Bottom For Easy Cleaning
1.5" Tall 1.5" Wide With 9/16" Hole
Complete Your Zero Waste Oral Hygiene Set
Share
Great little product!
My bamboo toothbrush loves its new stand! Snug and secure with a drain hole.
must have
Excellent product. My wife and kids and I use them and they fit all different styles of toothbrush
Bamboo T-brush stand
Love it! Simple, practical and aesthetically pleasing!
Great!
Love these! They're so small and take up way less room on our bathroom counter compared to a regular glass holder. Also love that it won't hold bacteria like our previous glass one. Would recommend!