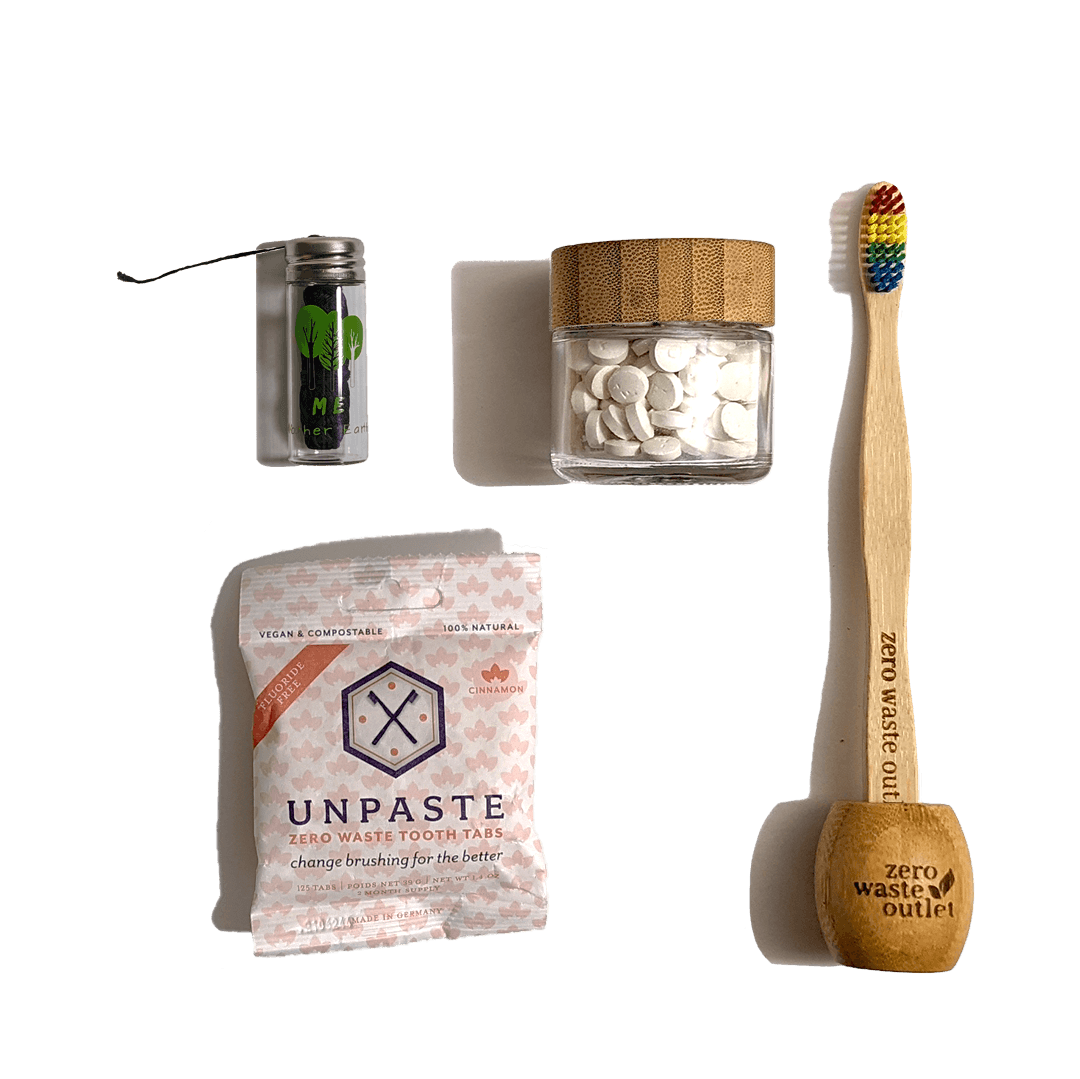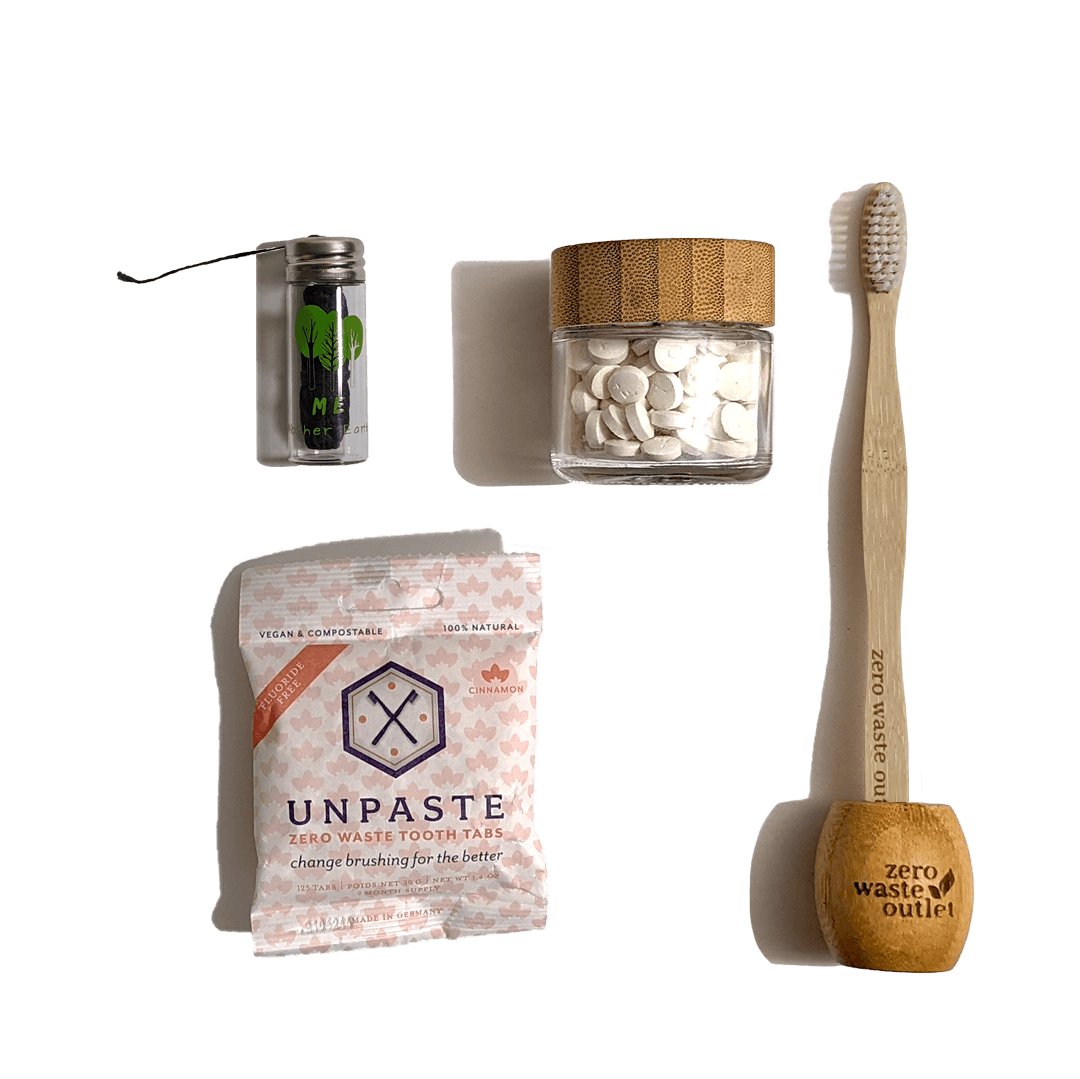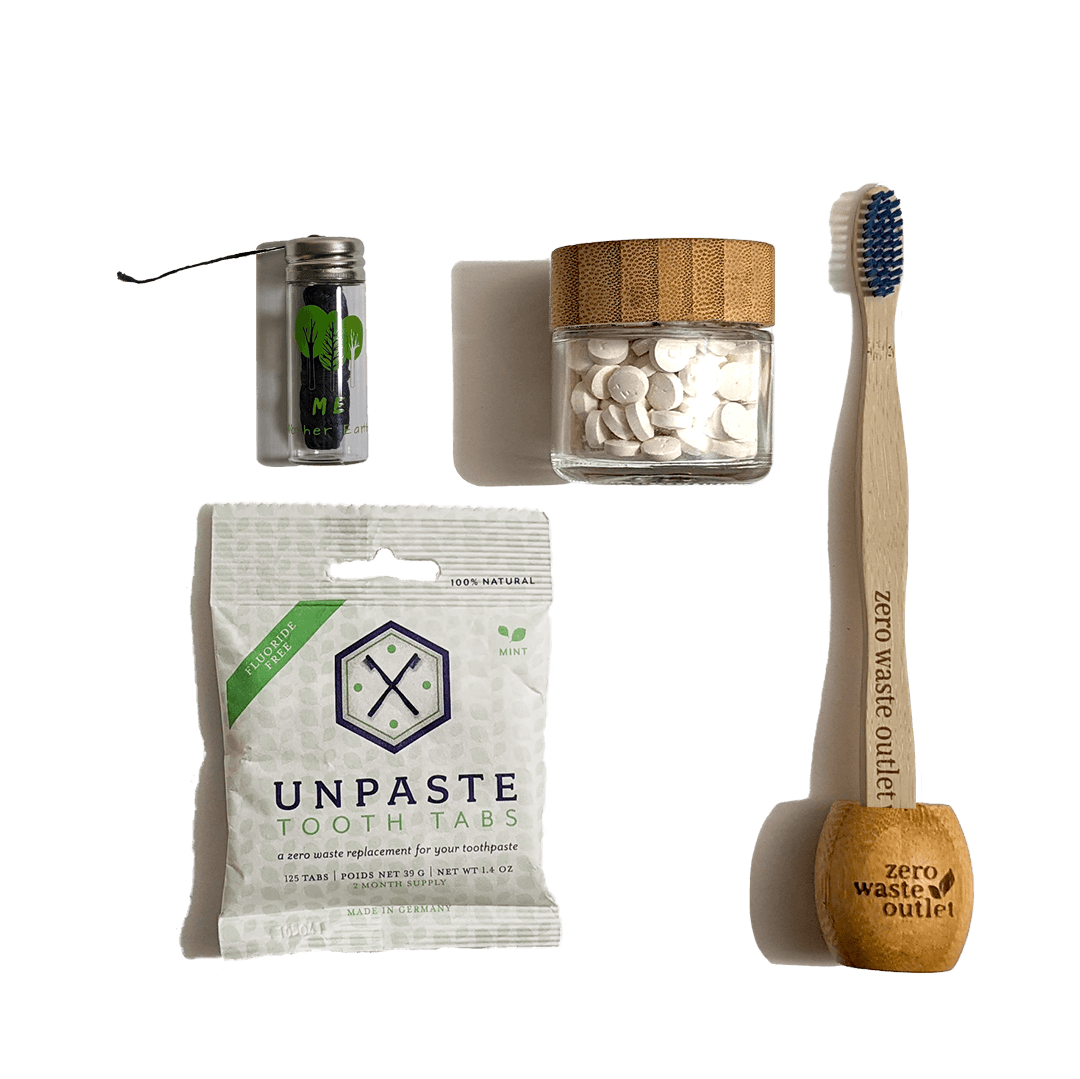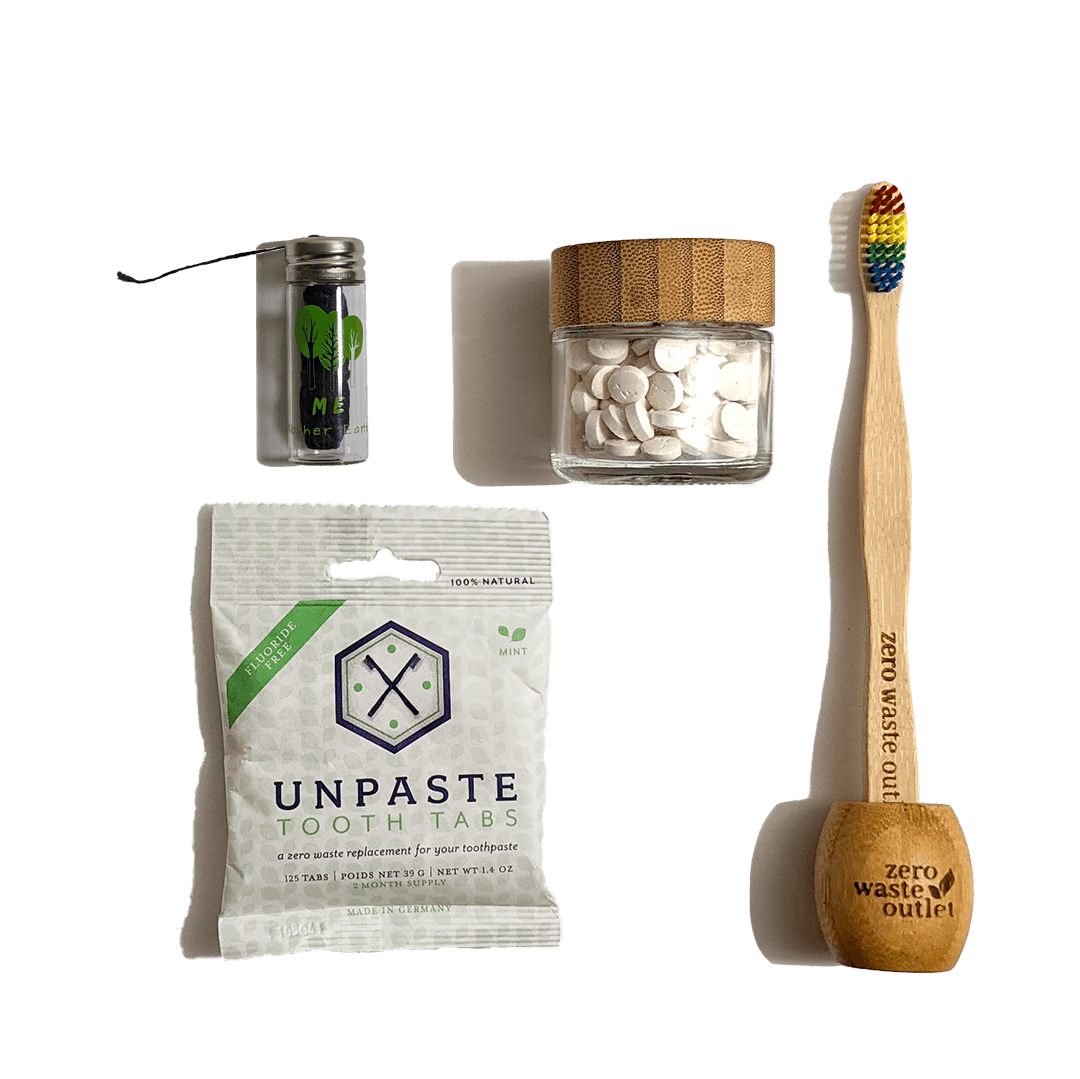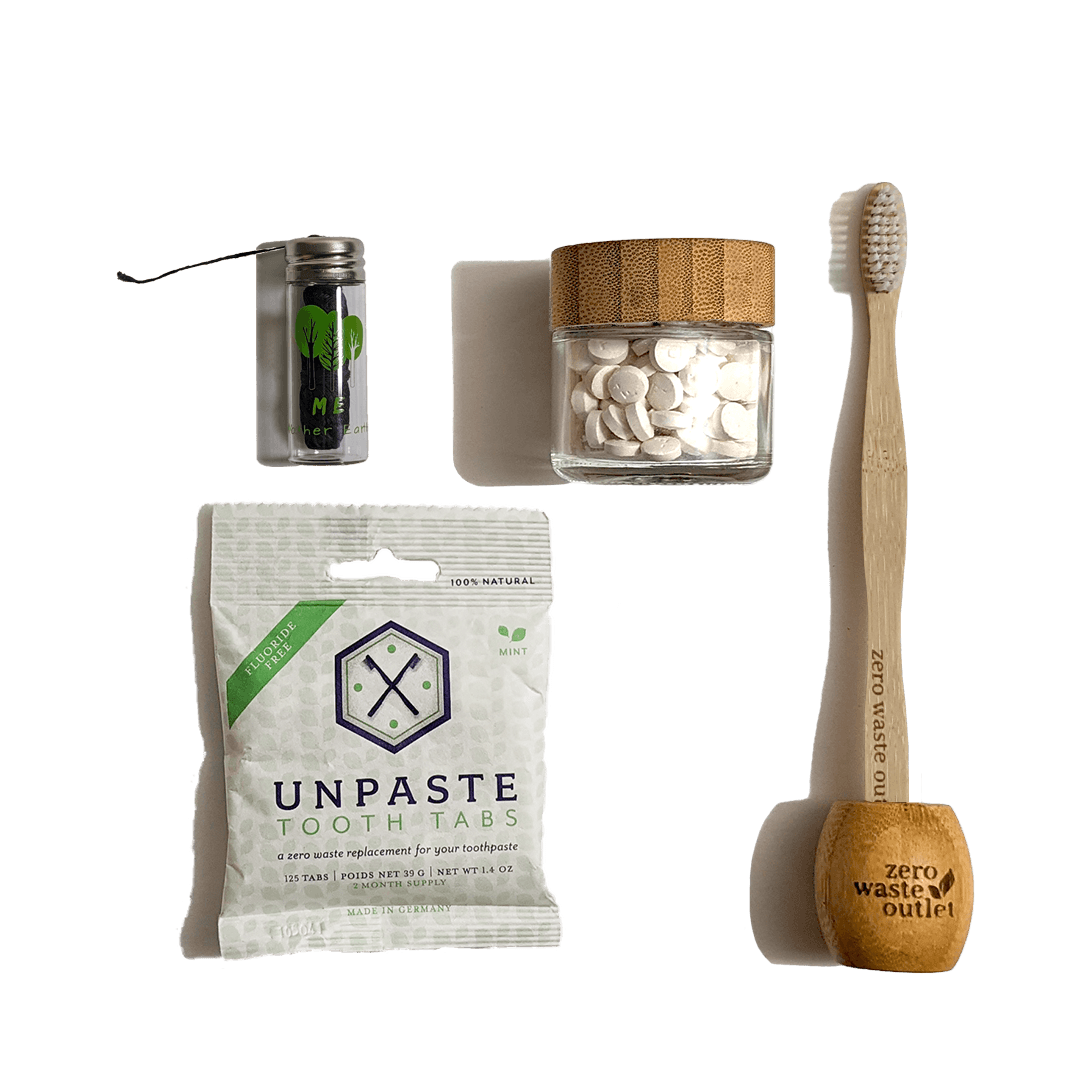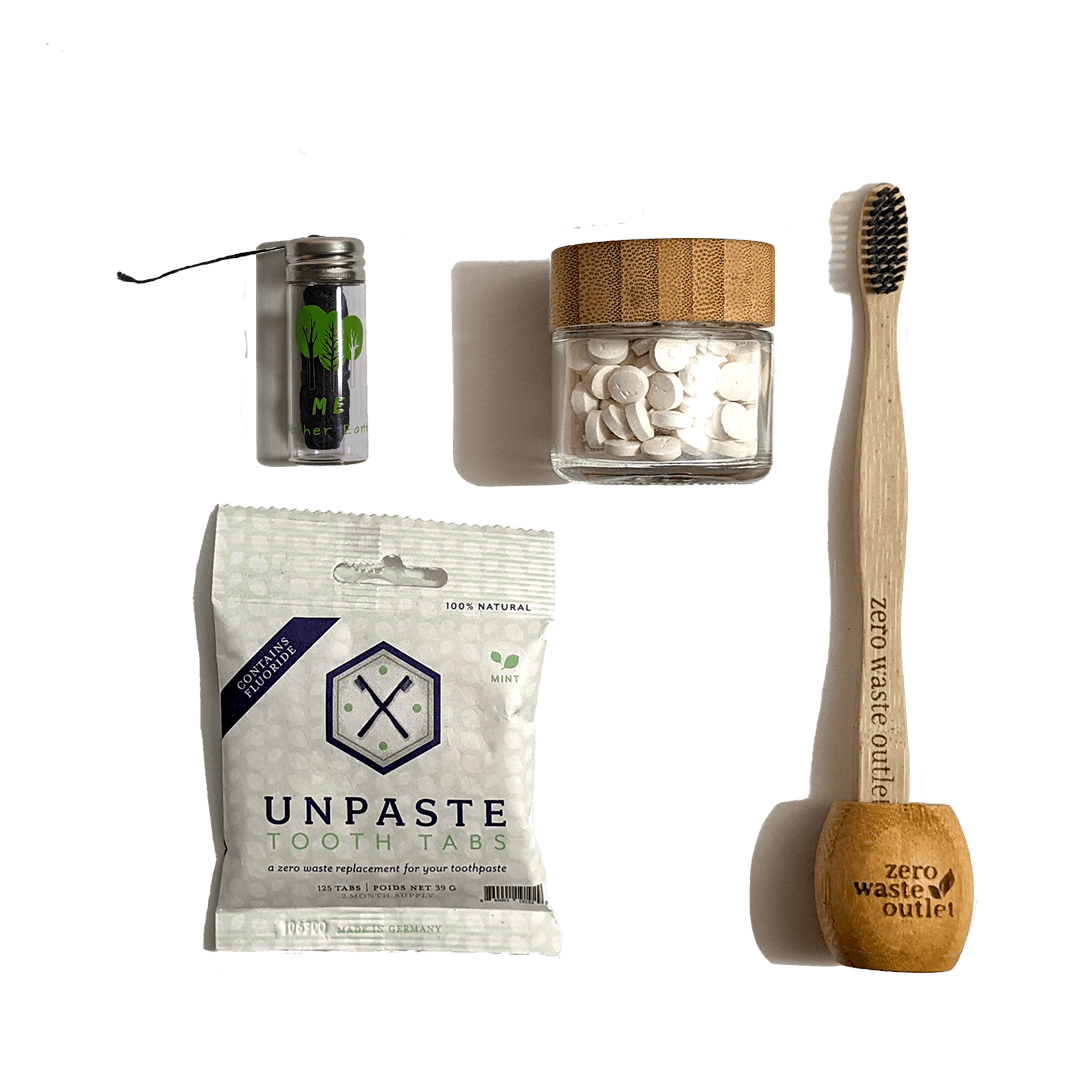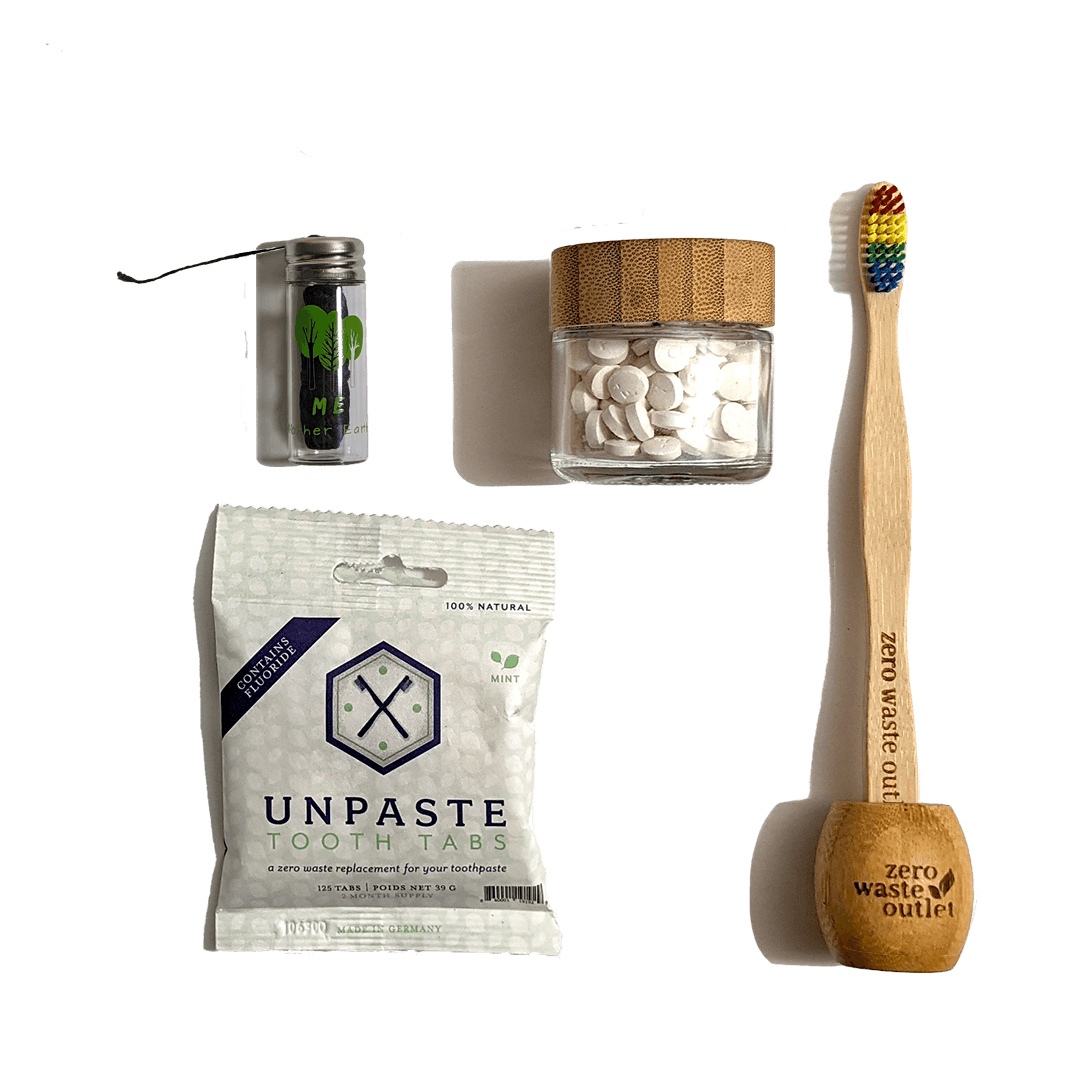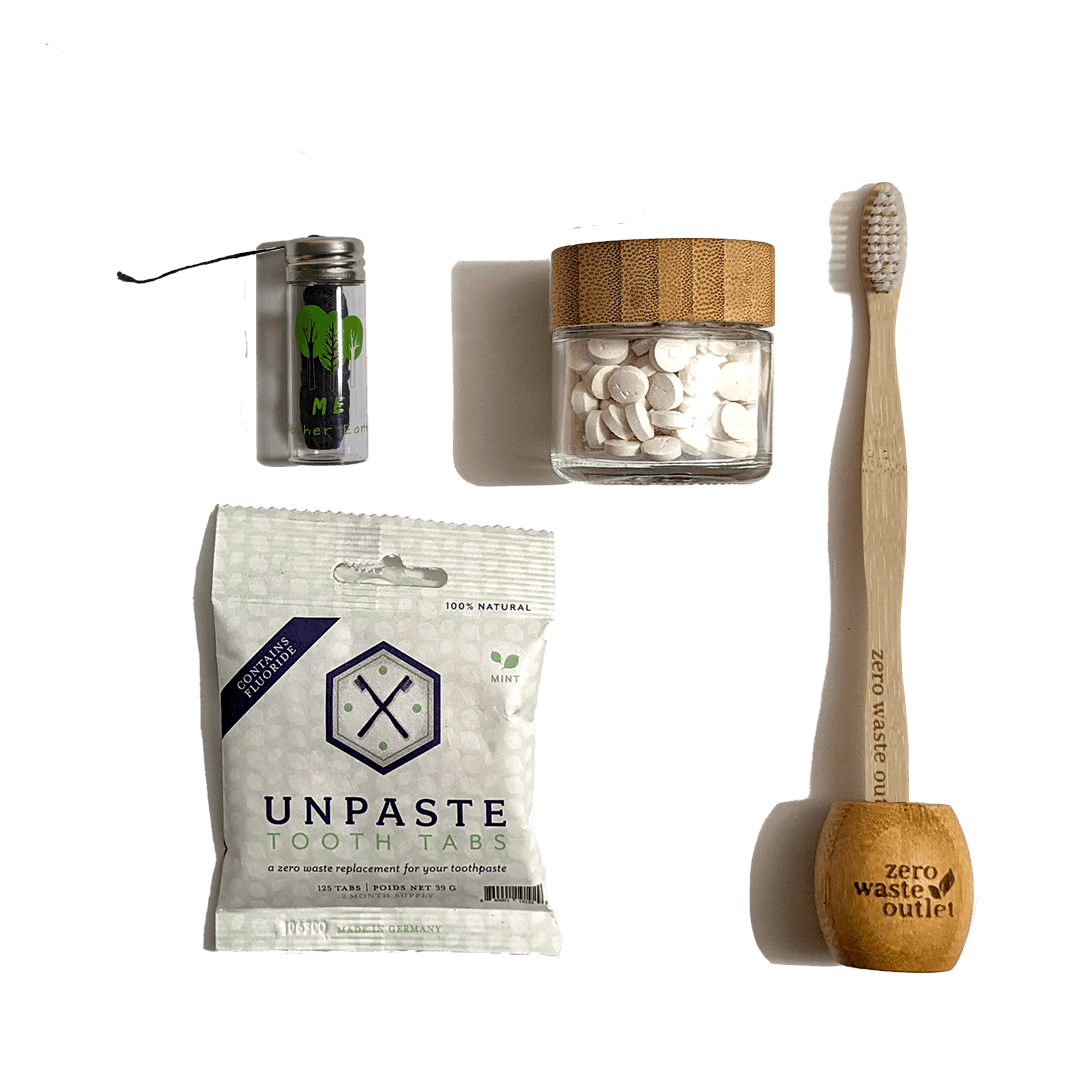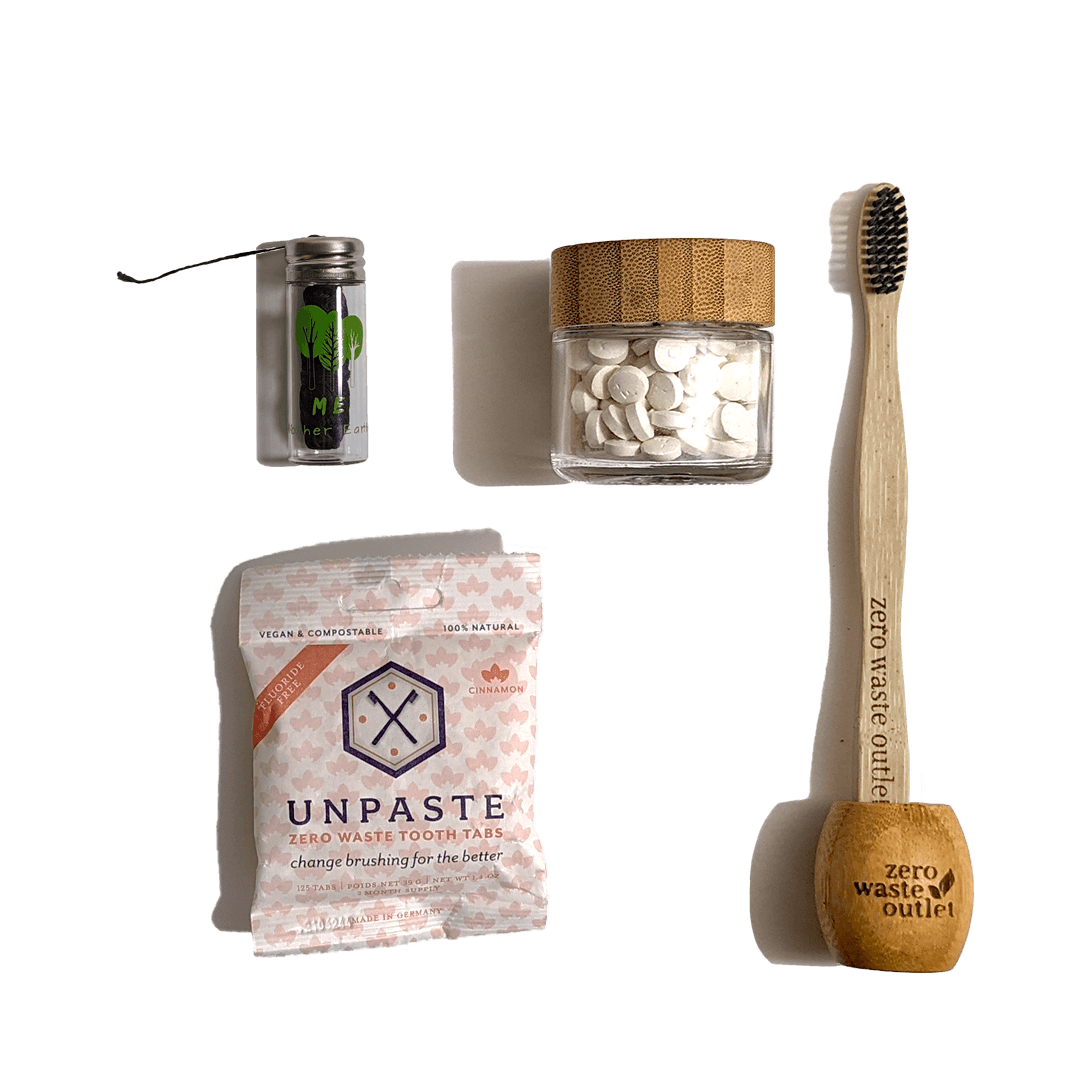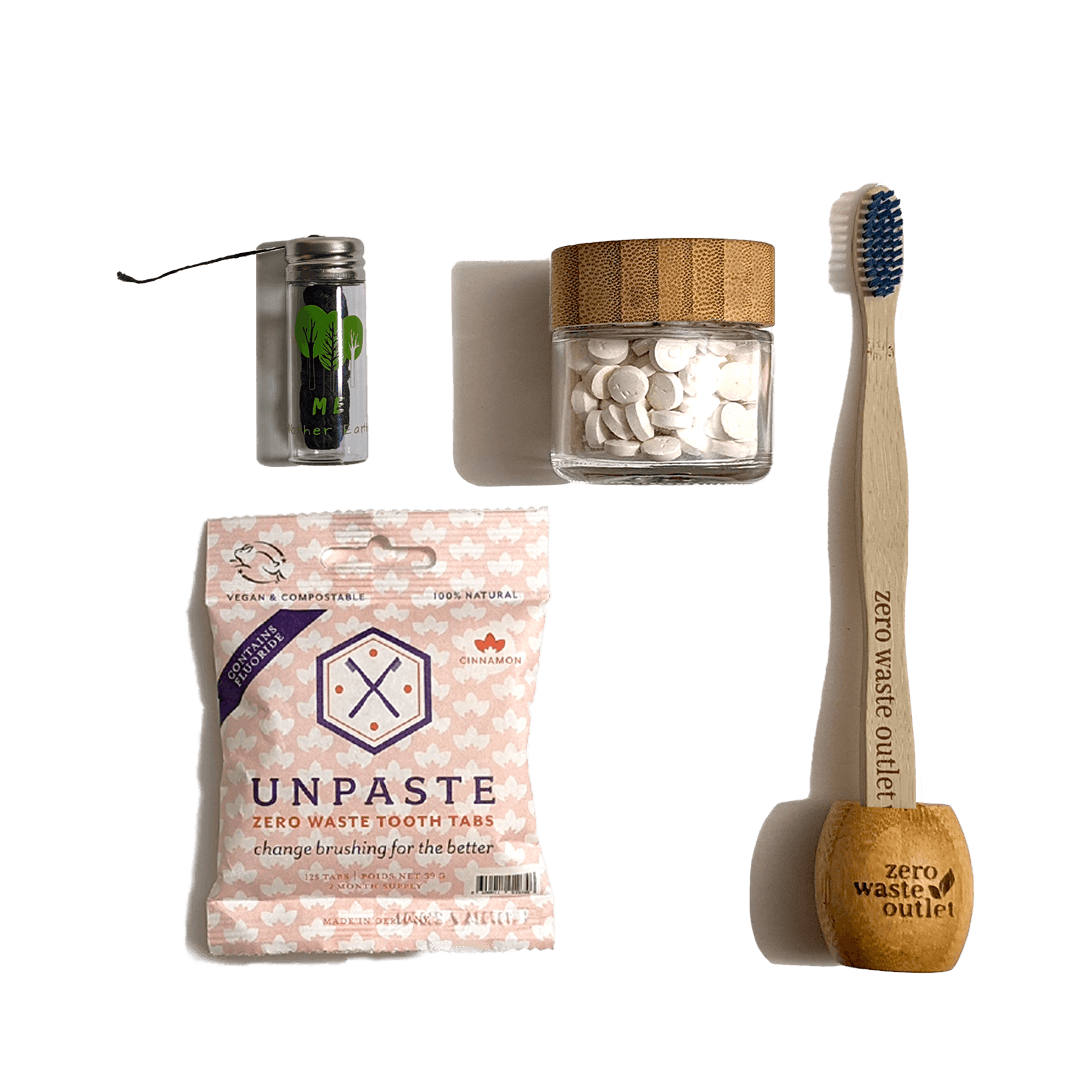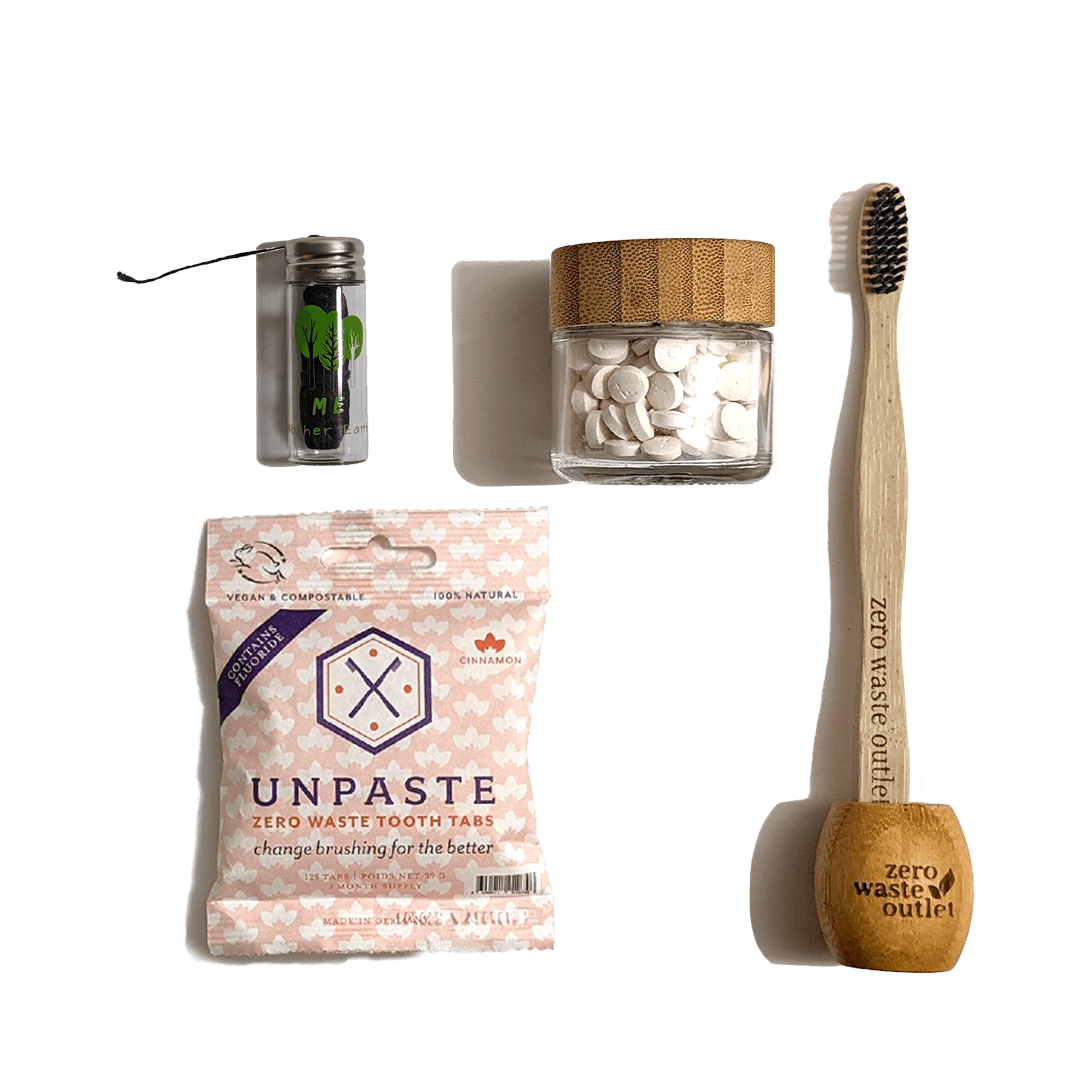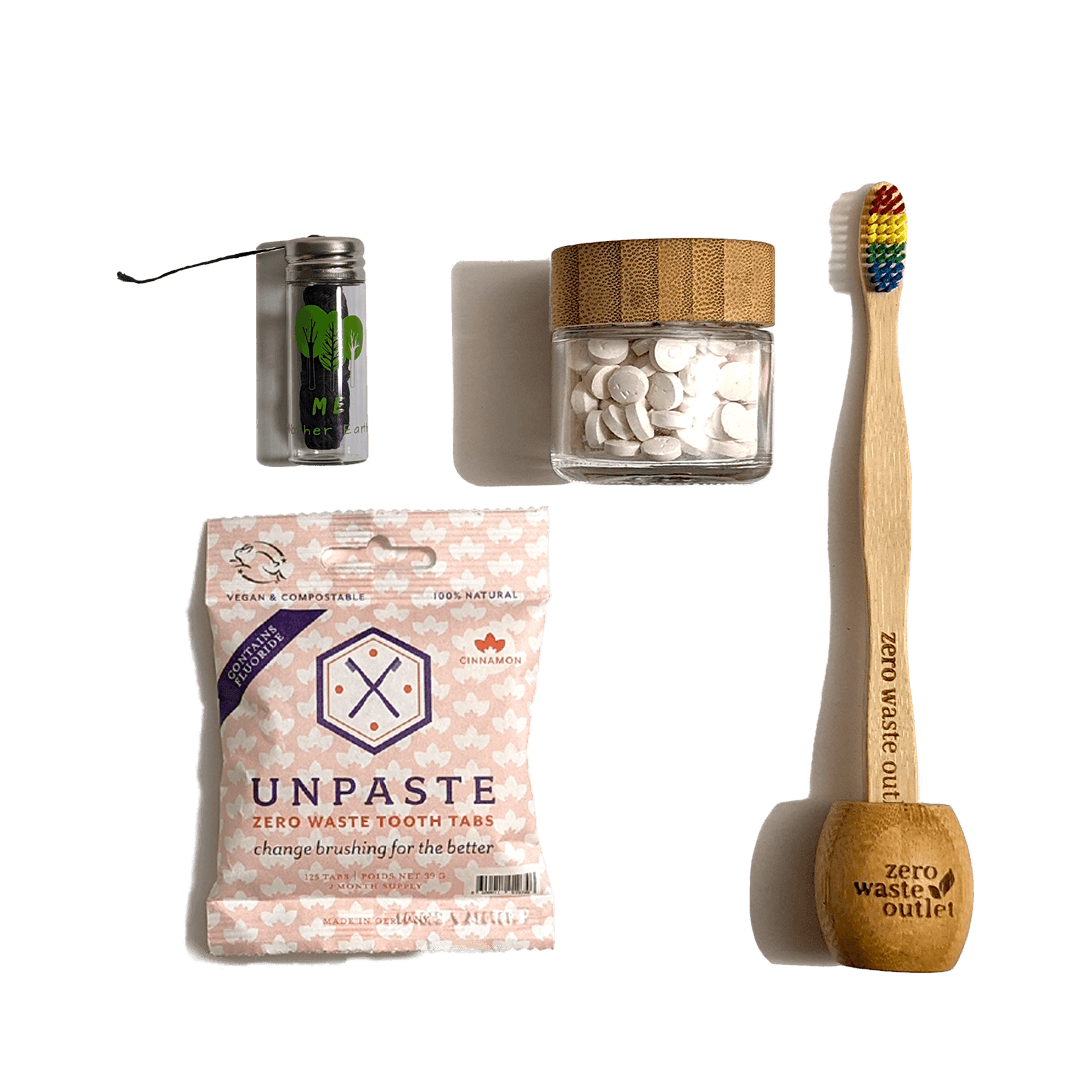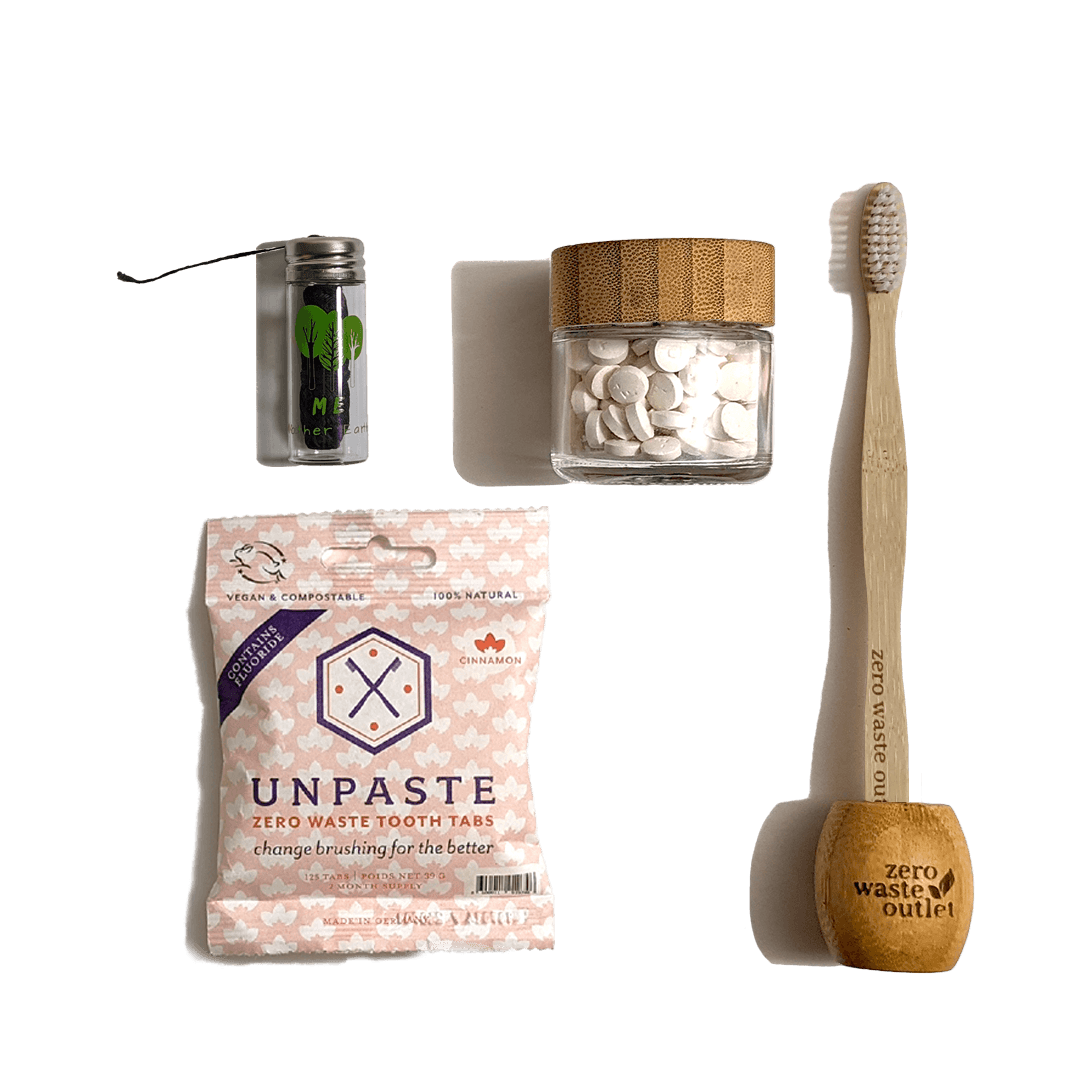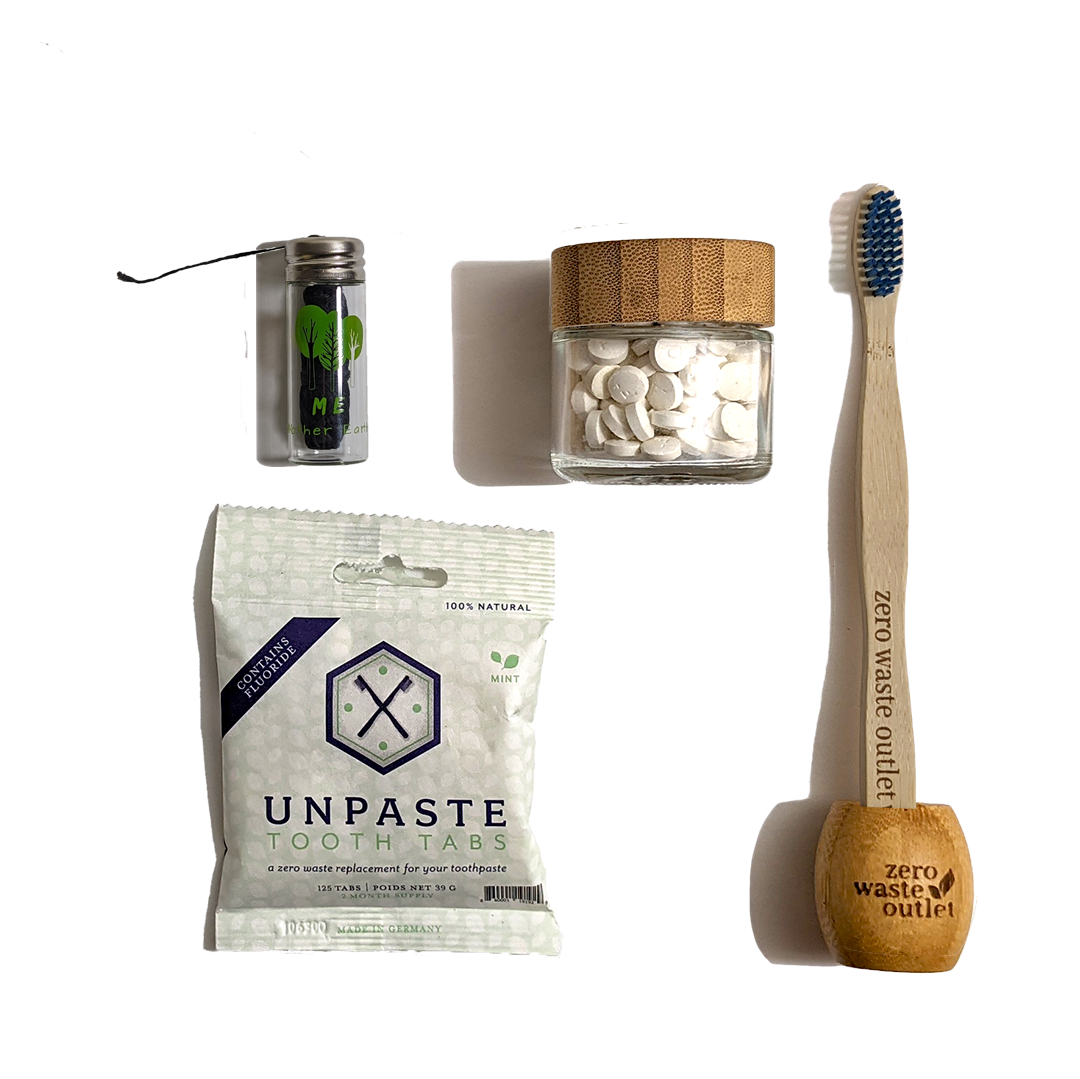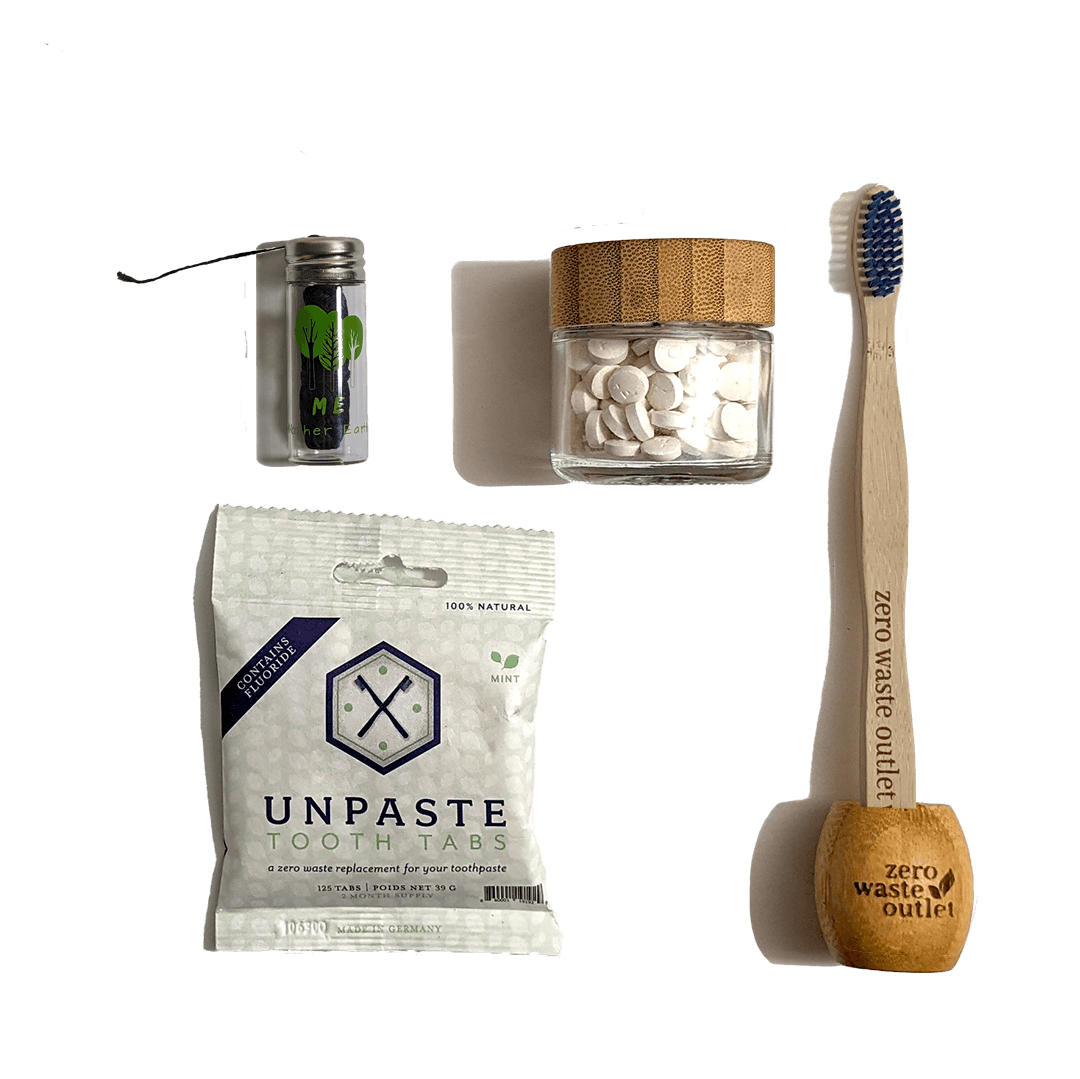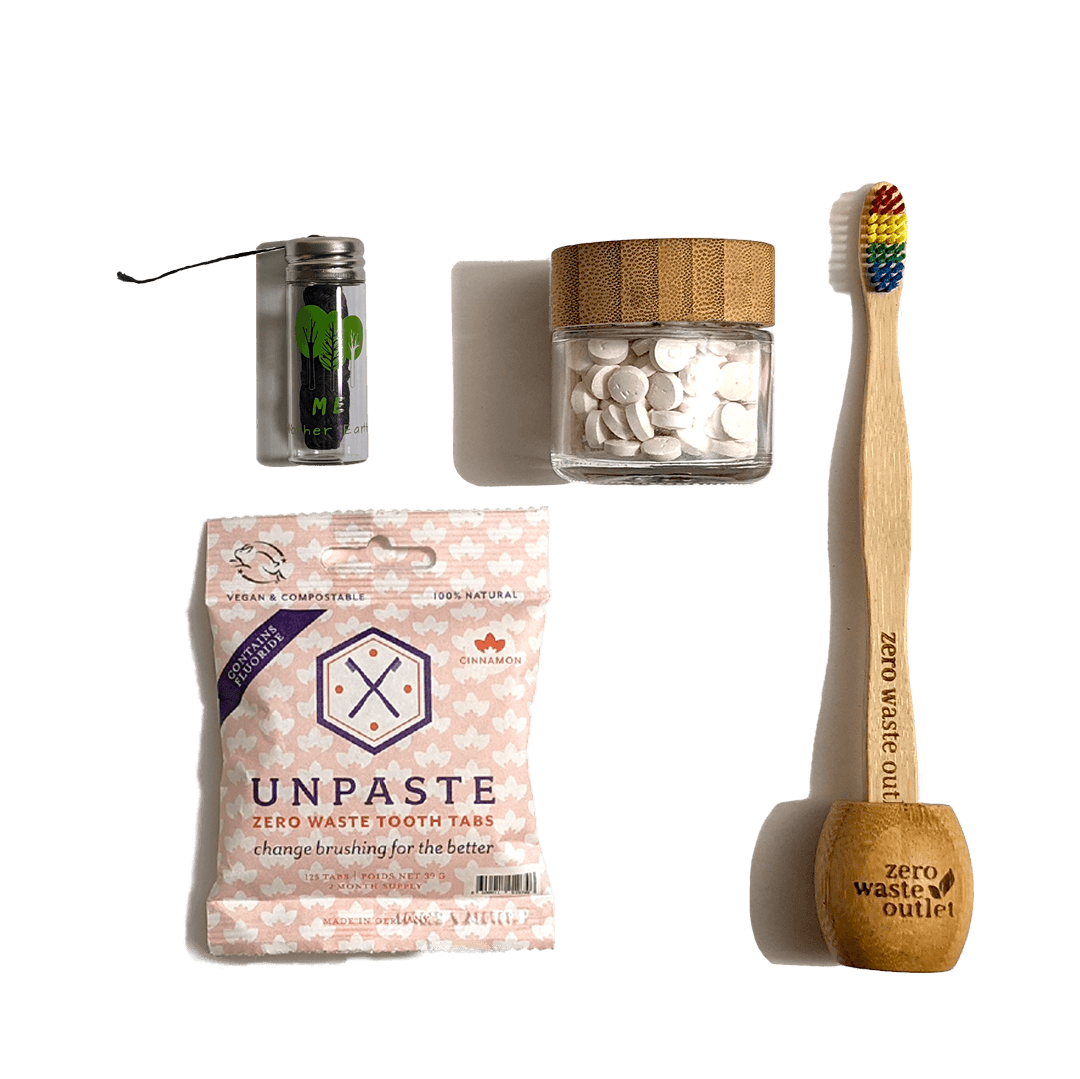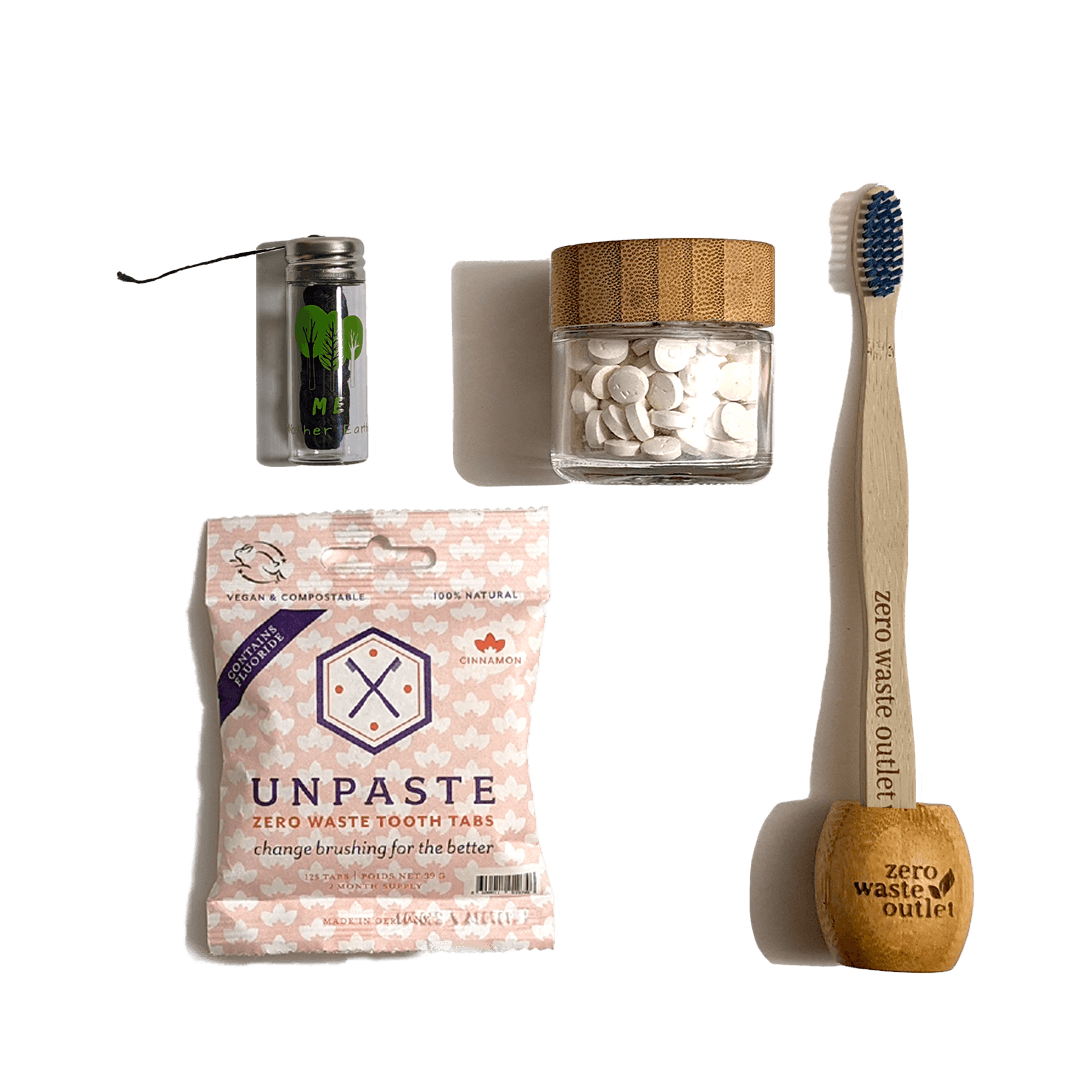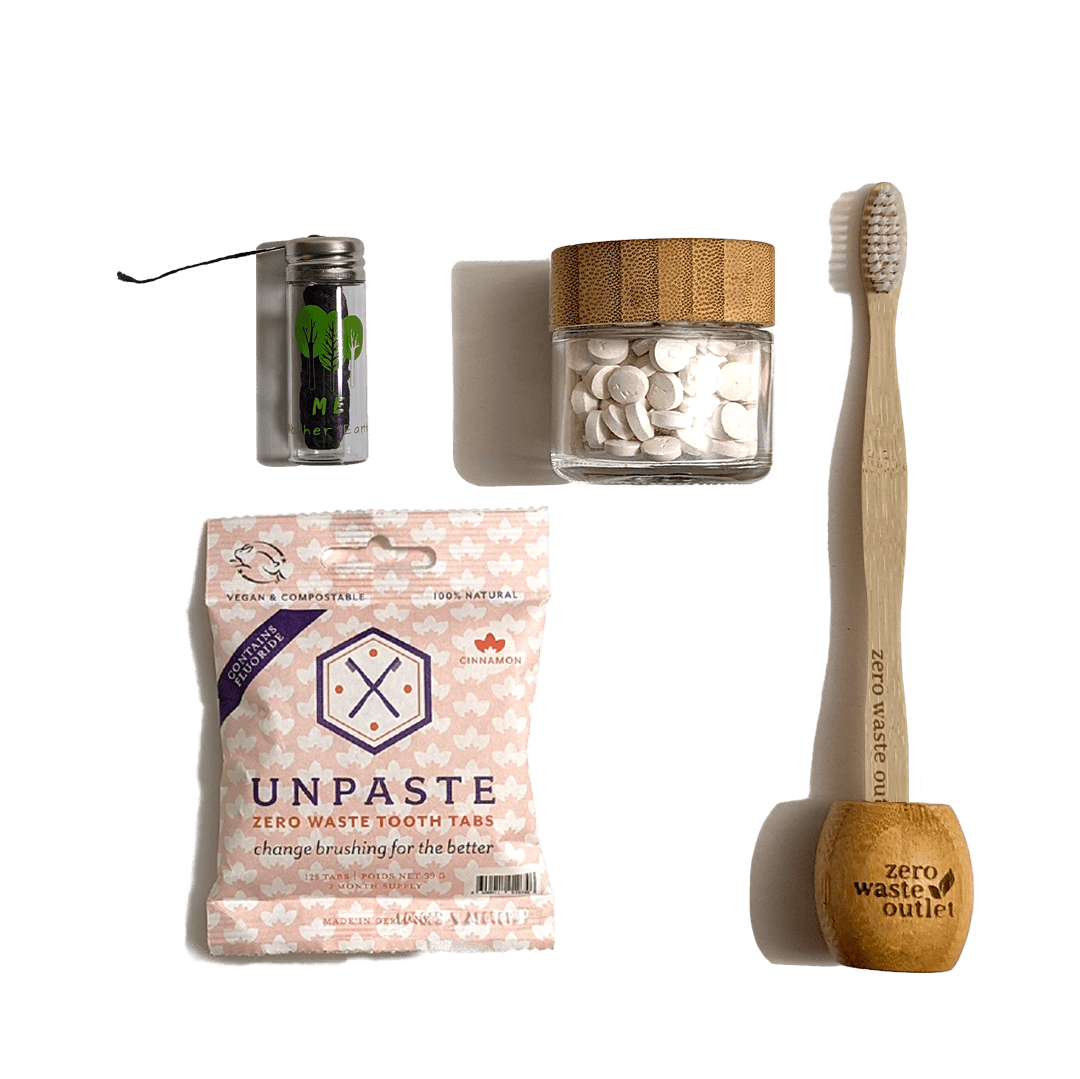 ---
---
Our oral hygiene habits are essential, but we don't have to pollute the planet to get clean teeth. 
Forget the plastic toothpaste, plastic toothbrushes, and plastic floss, and swap out for this beautiful teeth kit. 
This 5-piece kit will turn your bathroom sink into a place of simplicity, free from messy toothpaste. And you are going to love the compact size and clean, earthy look of your sink with this setup.
We put the most popular oral care products we carry into this excellent starter kit that will look good in any bathroom. 
The best part about this kit is you only refill it as needed! 
Keep the jar, the floss case, and the toothbrush stand, and replenish the tooth tabs, floss, and toothbrush every few months.
This 5-Piece Bamboo Teeth Kit Includes: 
2 Month's Supply of Unpaste Tooth Tabs with Fluoride or Fluoride-Free
Beautiful glass & bamboo jar for your tooth tabs.
Refillable glass floss container - contains the first spool of floss
Adult bamboo toothbrush in your choice of colors
Bamboo toothbrush stand - keeps your brush dry and clean. 
Bamboo is naturally antimicrobial and water-resistant.
No more toothpaste mess in the drawer or on the counter.
The toothbrush, tooth tabs, and floss stay dry and clean.
Get a toothbrush travel case and take this kit with you on the road.
Complete Your Zero Waste Oral Hygiene Set
Share
Great Value
Love that everything comes together in this eco friendly package. The jar is the perfect size and stores easily, the toothbrush is high quality and soft bristled, the floss and container work really well, and the tablets are a new fave! They don't foam a ton which I love and they have fluoride so I can continue my no cavity streak in zero waste style :)
I'm glad I am flouride free and no aluminum in my deodorant. I love not using plastic!
I'm loving my zero waste products. I'm excited not to be using plastic. I'm excited not to be using flouride and aluminum. I love the deodorant in cardboard container. It's all awesome. I'm lightining my carbon footprint.
Fantastic kit!
Such a perfect starter kit for anyone looking to reduce their impact on plastic waste. Everything was great quality and packaged so well - I love that every part of the package was recyclable!
I like them
Different feel. Makes me exited to avoid plastic an be able to extend to other areas.
Teeth kit
Love the toothbrush stand and paste tabs—first sustainable toothpaste that has ever worked for me! Also the flow is excellent, no breakage at all. Giving the kit to family as well this Christmas!
What I've been missing
This attractive and ecologically friendly set and these products have changed my daily oral routine for the better. I like the flouride-free Unpaste and my mouth feels clean for hours and hours. Very happy with the products.