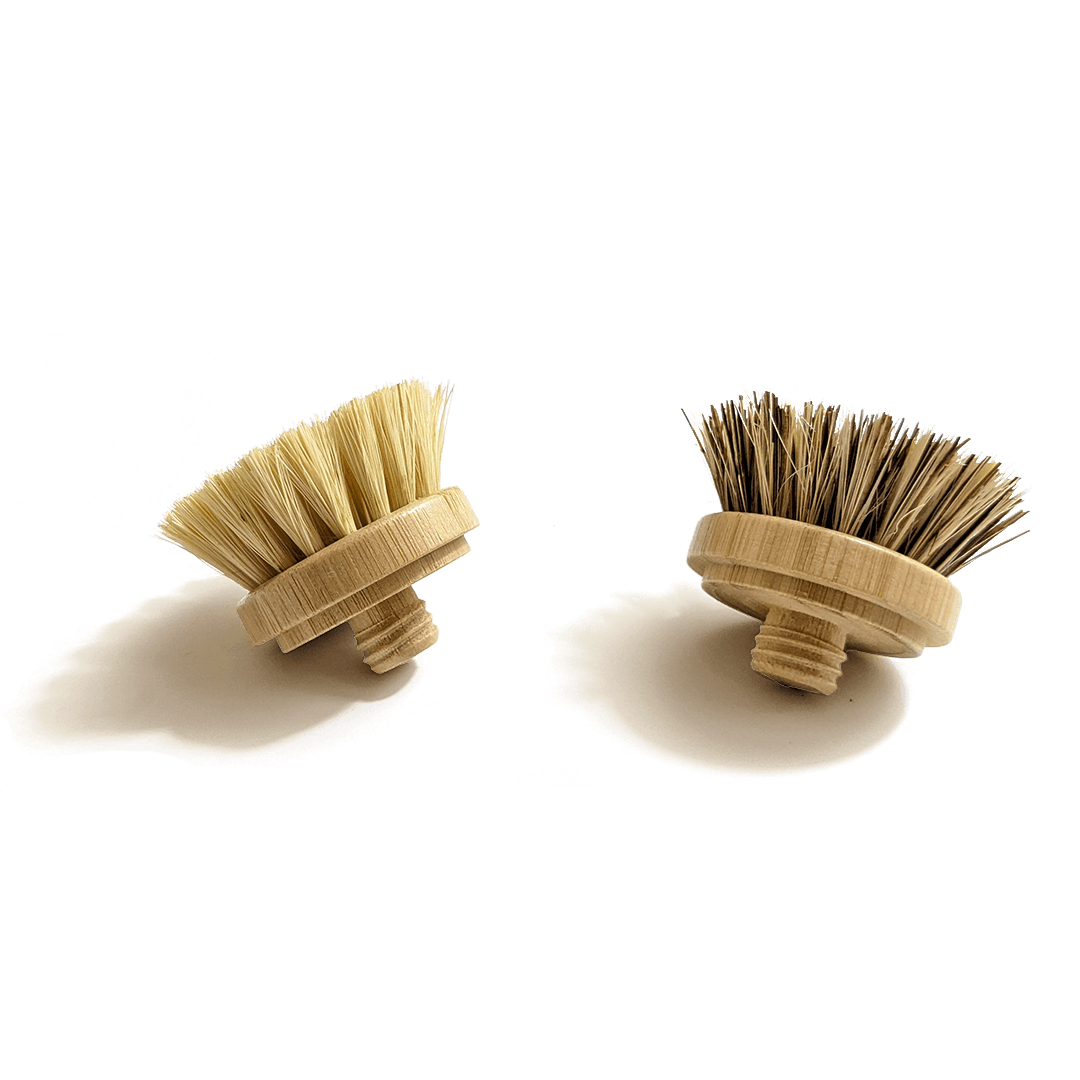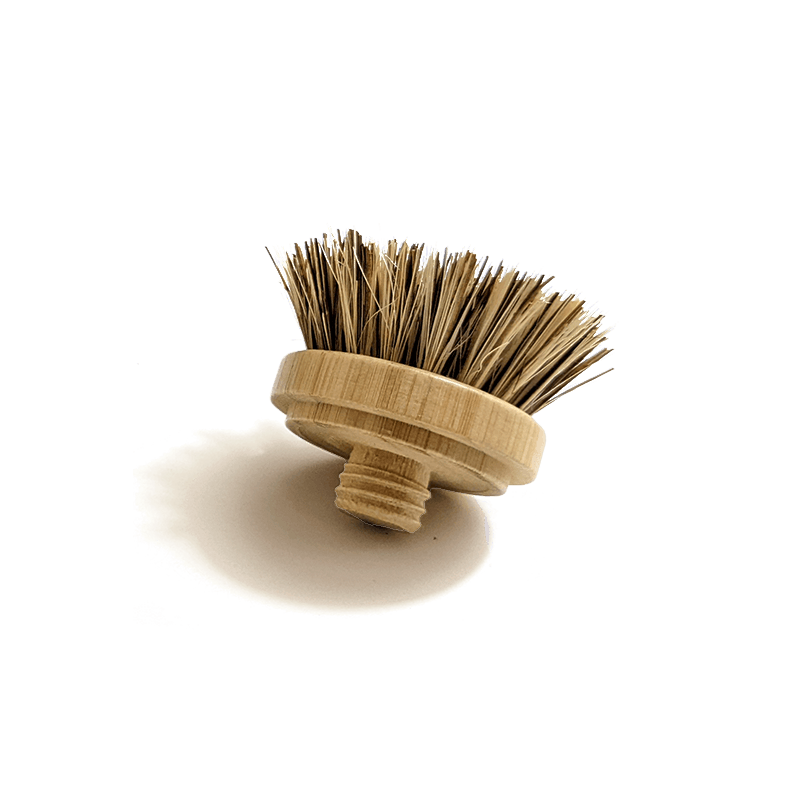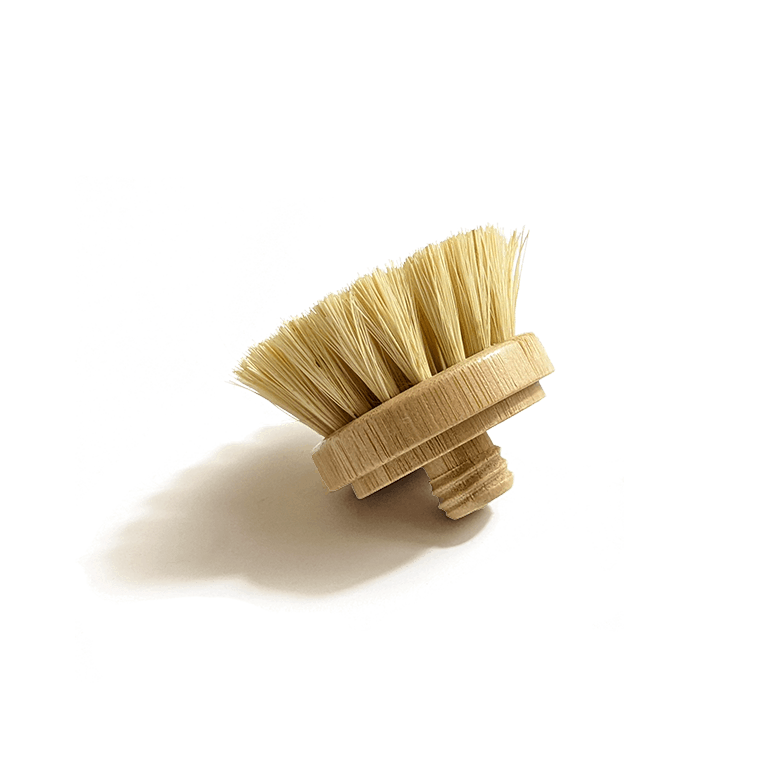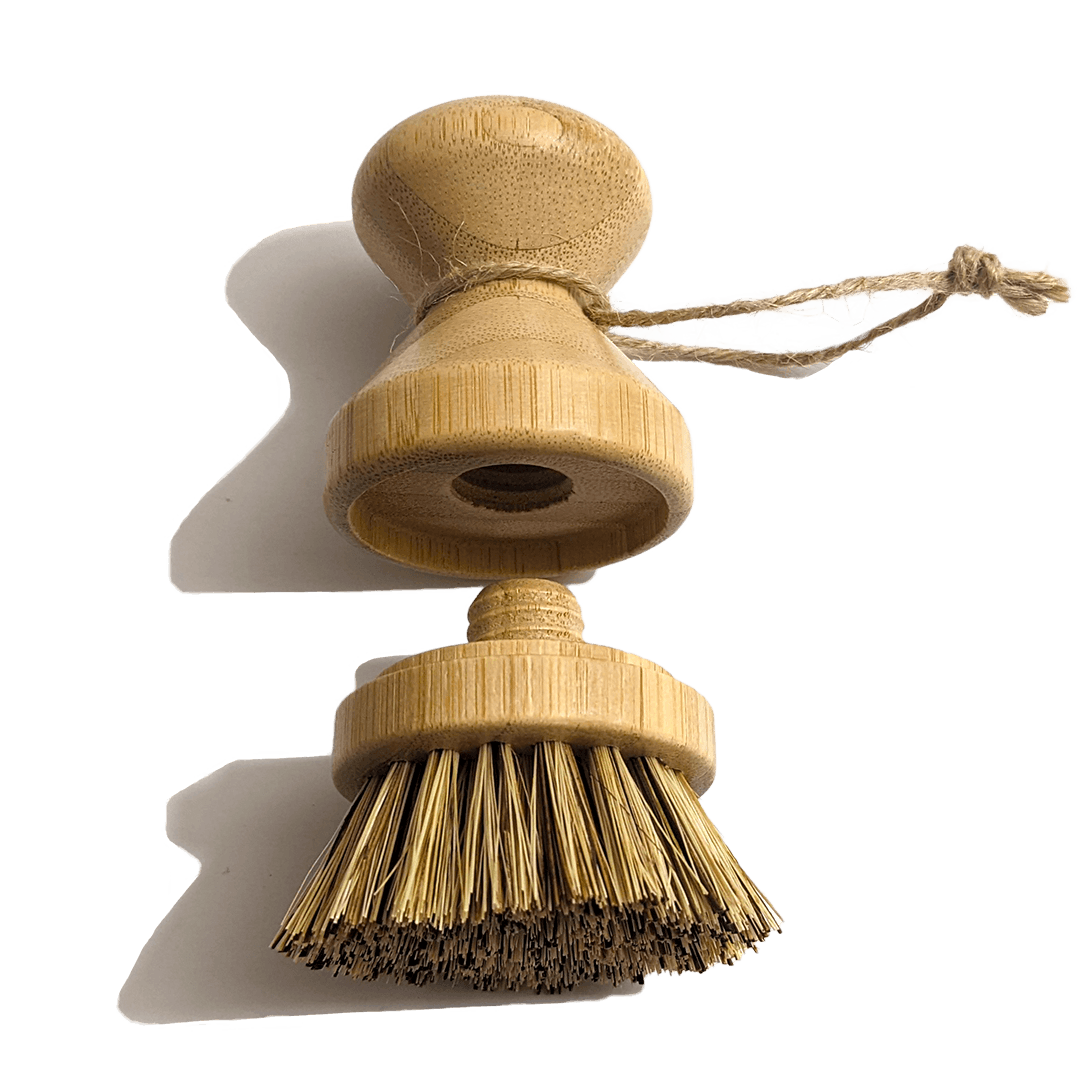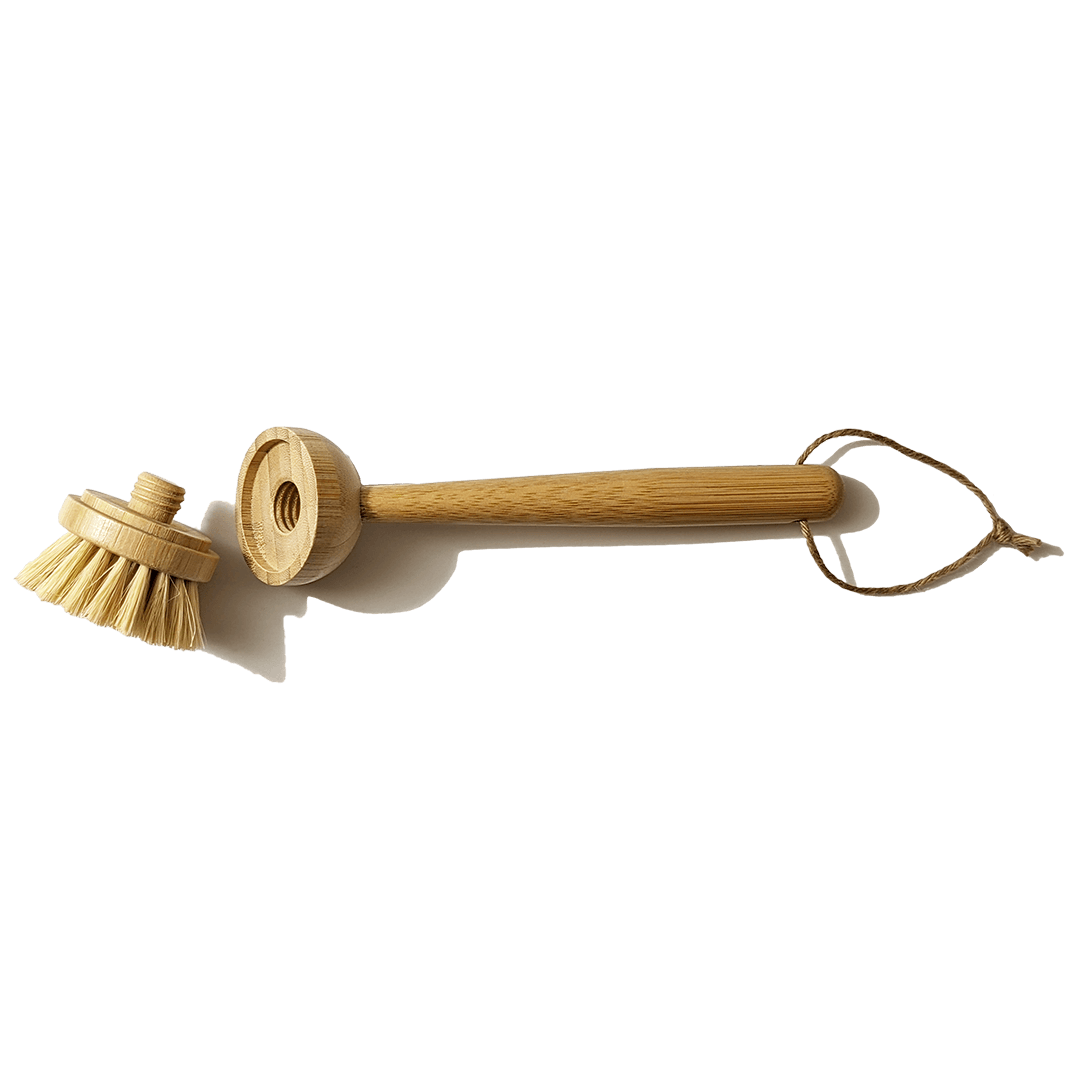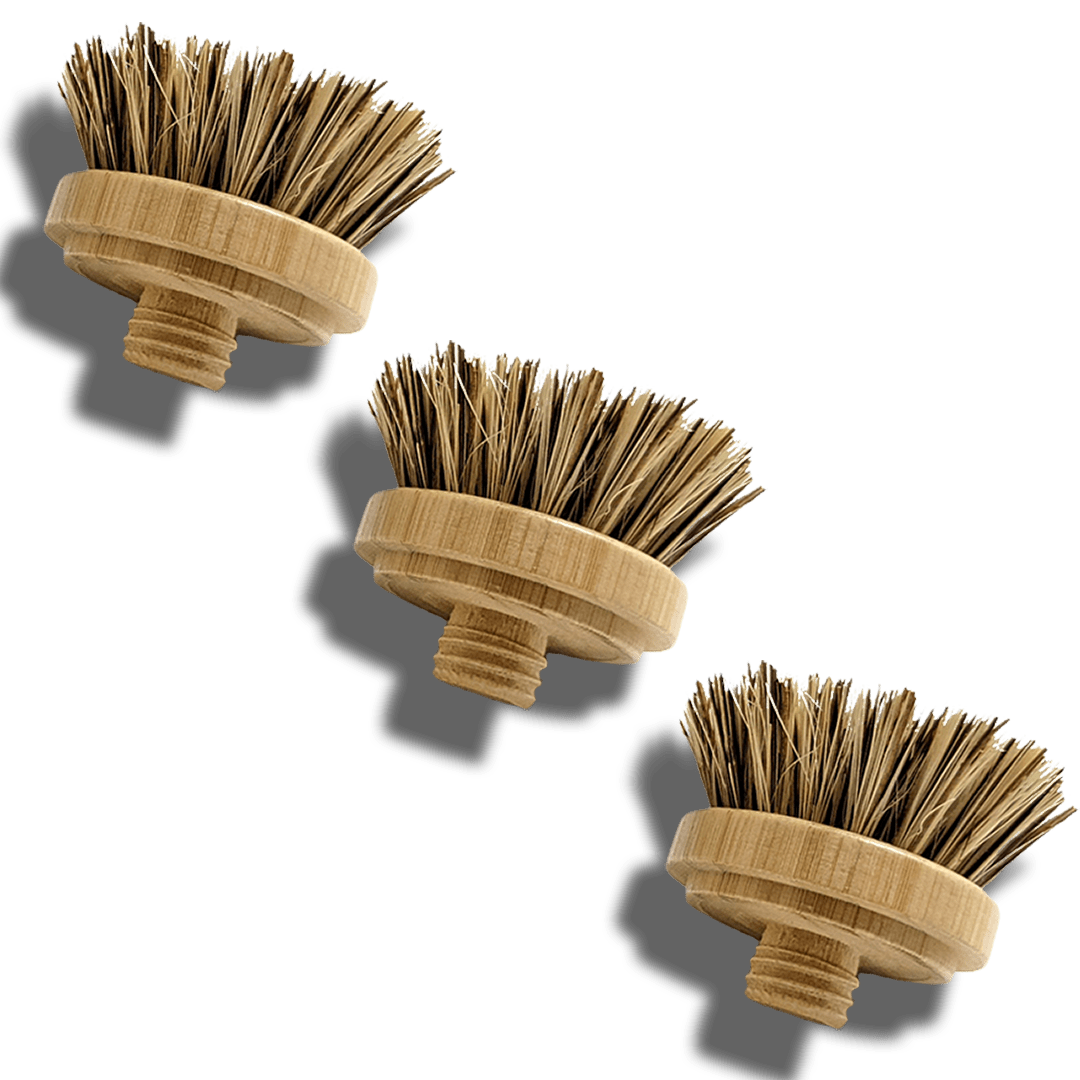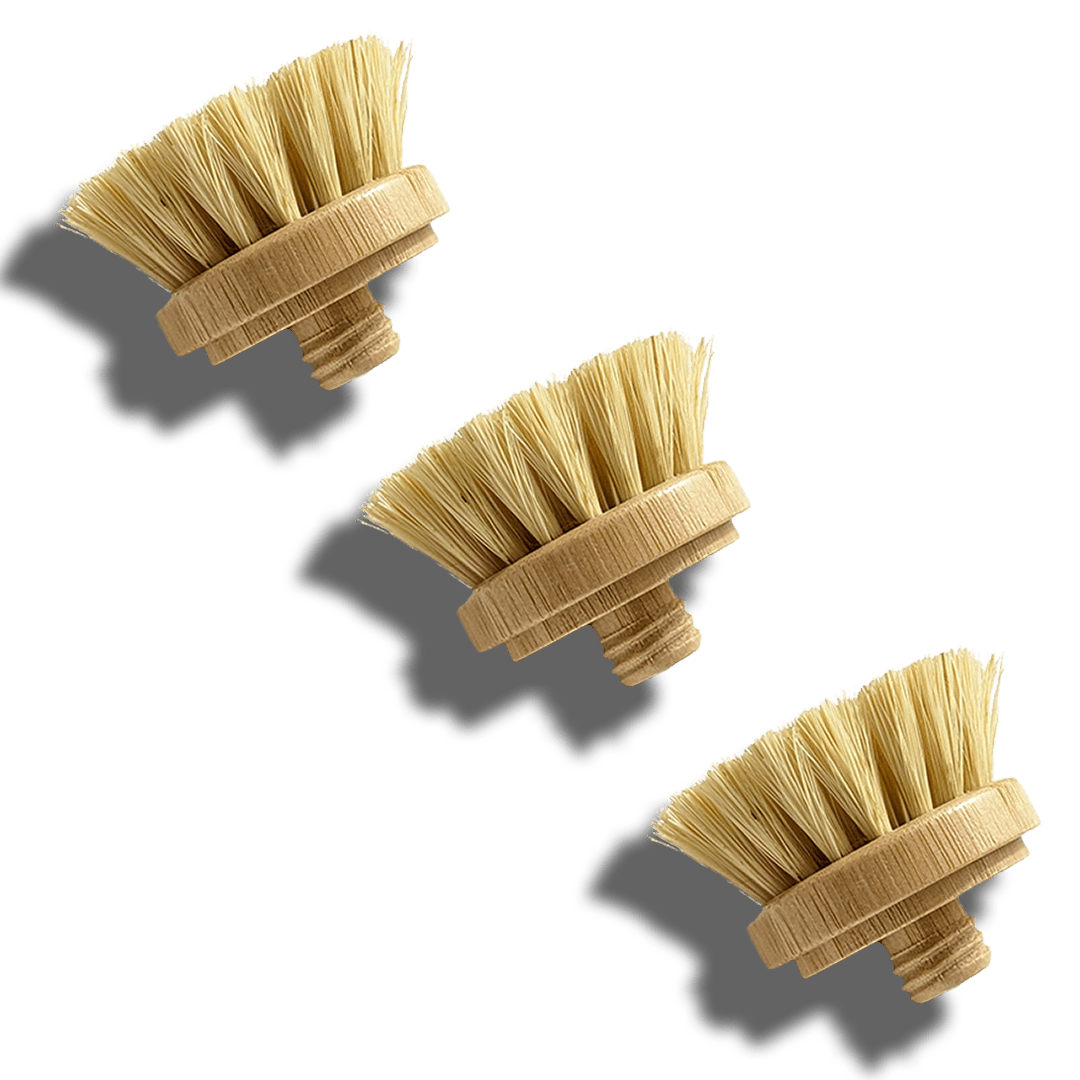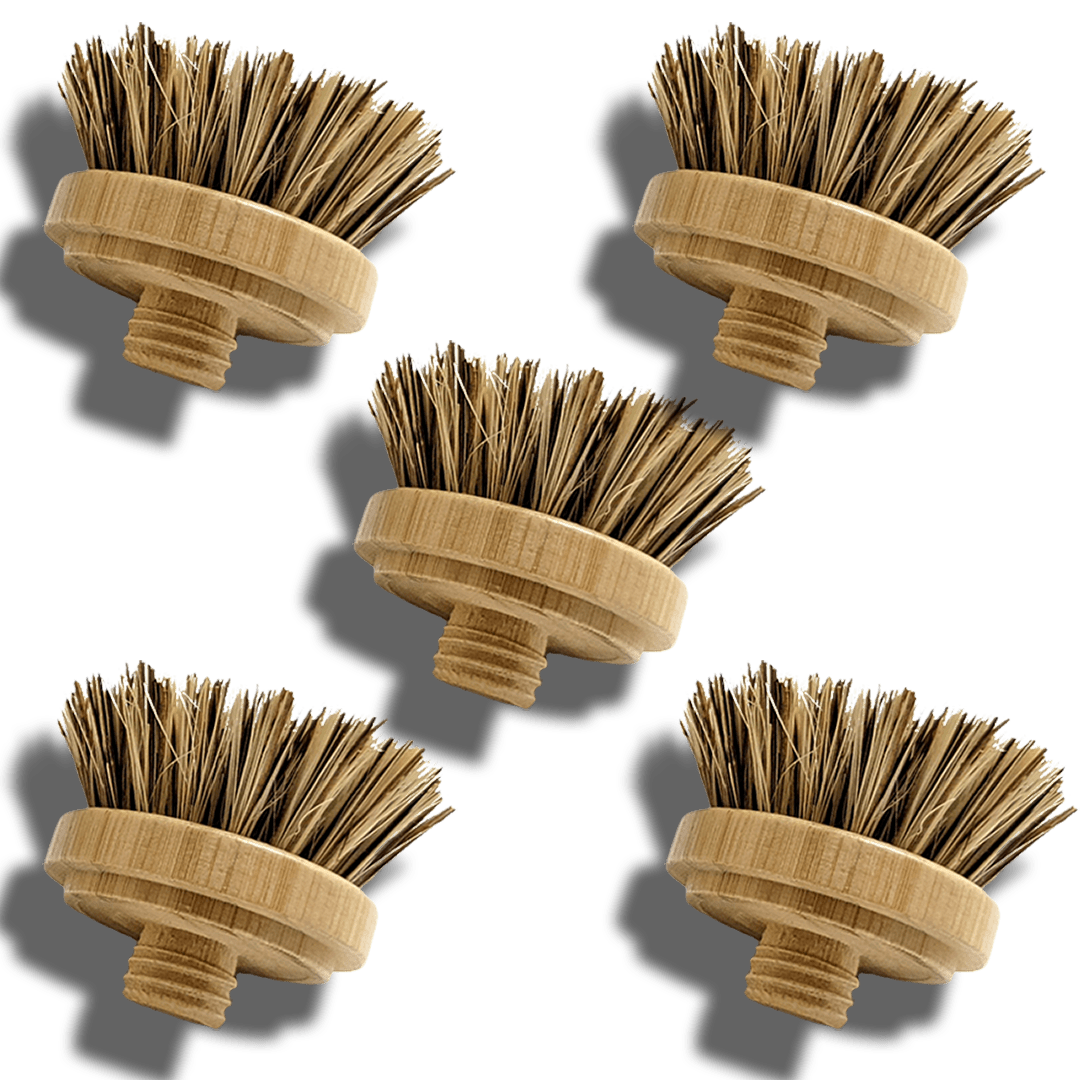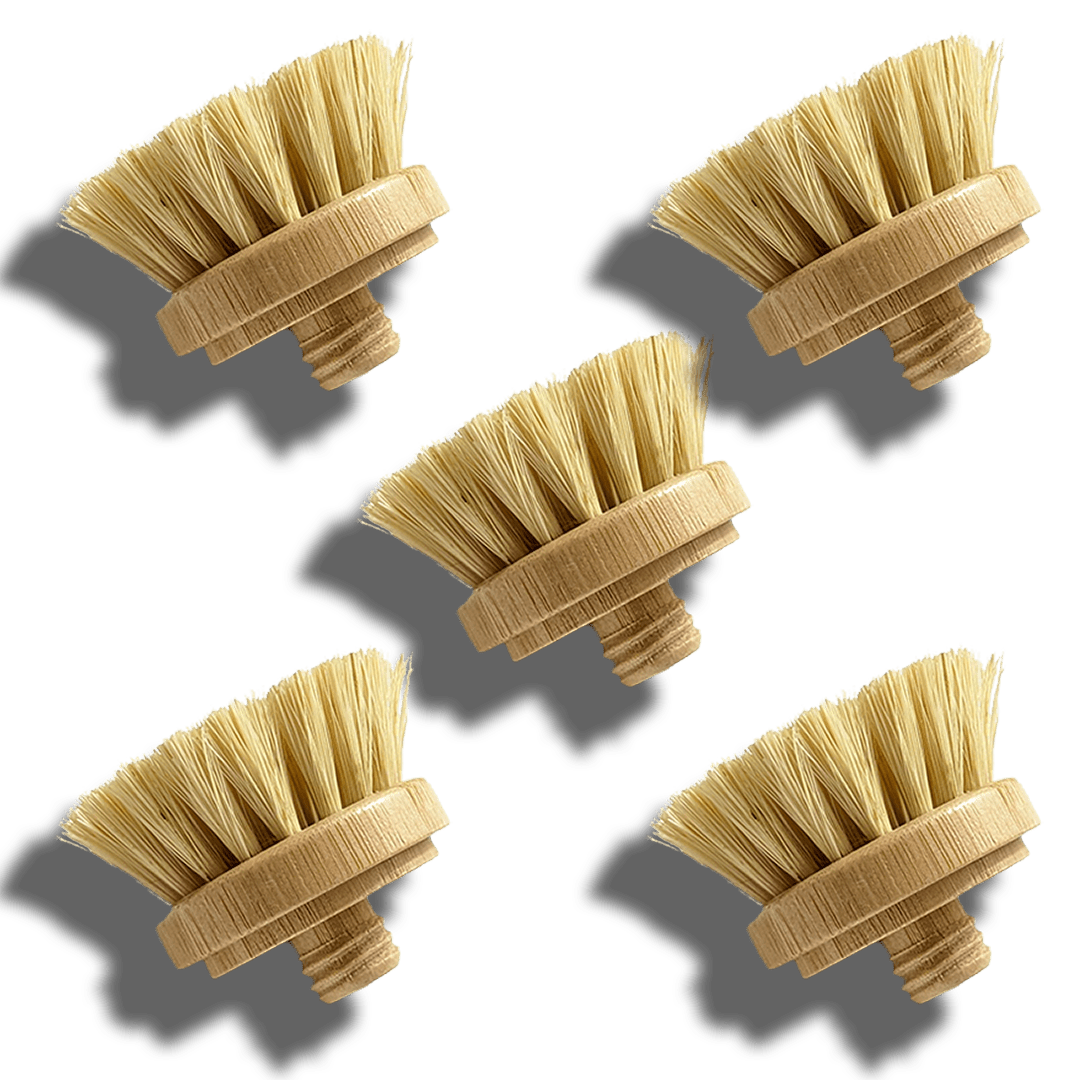 Replacement Screw on Heads For Modular Bamboo Brushes
---
---
These are the replacement HEADS for the 
Modular Bamboo Scrub Brushes Below
The main body of this brush head is made from naturally antimicrobial bamboo wood, and the bristles are made from 100% natural plant fibers. It is biodegradable and sustainable. 
Each head will last several months of daily use before it needs to be replaced.
Simply unscrew the old brush head (tips below) and screw in a new brush head, and you're back in business! 
Great for cleaning dishes, sinks, counters, and anywhere else you need a good scrubbing. 
Replacement Head Only. Main Handle Sold Separately
Choose between regular bristles (sisal fibers), or heavy-duty bristles (palm fibers)
Each head will last for several months!  
Tip: 
To make it easy to get the brush head off, make sure the wood threads are dry. Water will cause the bamboo to swell and make the threads difficult to unscrew. A few hours in the sun makes quick work of drying the threads.
As with all natural materials, please do not put this product in the dishwasher or allow it to soak in water. Dry between uses. Use diluted vinegar & water to clean the handles when needed. Compost or discard the brush head and replace it when bristles lose their stiffness.  
Share
Heavy duty is the way to go!!! These are awesome.
Modular dish scrubber
I love this! Looks nice, much better than plastic and the brush works perfectly on tough grime, while not scratching my handmade ceramic dishes. 10/10
Great dish brushes
I love these dish brushes - good quality products that hold up well, last a long time, and cleans everything without ruining my pans
Don't go through the replacement heads anywhere near as fast as stinky, gross old wasteful sponges.
Works perfectly
It's everything I was looking for in a kitchen dish brush!
Handy at Sink
I got the refills because I use the brush all the time! My adult granddaughters were impressed, too. So I gave each of them one for Christmas last year. Fantastic item I highly recommend!
Love it!
I love that these brush heads are made of natural fibers. They easily screw on/off the handle making them easy to use.